Carnes
About Carnes
The History of Carnes Company
Wilbur R. (Bill) Carnes began to manufacture and sell his first products near the end of 1939. Bill and his family lived on the east side of Madison, Wisconsin near Lake Monona. His first employee was hired in January, 1940. Prior to starting the company he took a leave of absence from his position as a chemical salesman and developed a method to take metal shavings out of the oil coolants that he was selling. His first products were sump tank cleaning machines that were manufactured for use in machine shops, including the Rock Island Arsenal in Illinois. These machines helped to solve oil filtration problems. Bill would sell a unit and then would build it in his shop, which was located at 2066 Helena Street in Madison. These machines had 100, 150, or 200 gallon tanks that were placed on wheels. They had centrifugal baskets with filters to remove steel chips from the coolant used in milling machines, which allowed the coolant to be used over and over. Later Bill also designed his own vacuum pump for these machines.
Due to lack of space Bill moved his operation to a larger (10,000 square feet) building in Verona in May of 1951. This is the current location of Carnes Company. The original building was made of concrete block and had living quarters in the front section.
As the business expanded he built another building with an office and an attached spinning shop. This building was built at an angle to the original building, and no one today knows why.
After the sump tank business was going strong Bill became interested in spinning metal. This led to prototype work for the Trane Company. Trane had Bill design a round diffuser that they placed at the bottom of round space heaters that Trane was marketing at the time.

Bill then began to manufacture flue hoods for gas water heaters. He had an automatic spinning lathe designed for this. This product was later dropped when Bill found better uses for the equipment.

Bill also began to produce spinnings for other companies, such as Titus, that are Carnes's competitors today. The company expanded with product line additions that included grilles, registers, and diffusers.
Later Carnes began to manufacture Centrifugal Spun Ventilators using the spinning technology that Carnes had developed.
The largest metal spinning contract that Bill secured was for the Oak Ridge Project in Tennessee. Carnes manufactured large donut spinnings that required welding two large aluminum sheets together and then spinning them across the welds without breaking the welds. These were so large that that a special under slung trailer had to be used to ship them.
By the 1950's the Verona plant exceeded 216,000 square feet.
In 1955 Bill sold the sump tank portion of the business to Bob Troller, an engineer who worked at Carnes. In 1957 Bill sold Carnes Company to Dings Magnetic Separator Company for over a million dollars. He then started another company named Senrac, which is Carnes spelled backwards. Senrac manufactured louvers and dampers, and Bill sold these product lines to Wehr a couple years later. Wilbur Carnes then turned to city politics and was elected a Madison alderman in 1962. He lived in Madison until 1973 when he moved to Arizona. Wilbur Carnes died at age 70 in Sun City Arizona.

Many other products were introduced over the ensuing years, including fans, VAV boxes, humidifiers, and heat recovery products.
In 1958 Carnes Company consolidated with Wehr Steel and was renamed Wehr Corporation. In 1965 Carnes expanded by adding a second 110,000 square foot building in Sanford, North Carolina. In the early 1970's Carnes expanded again with a leased facility just off of the Madison capital square. In 1987 Wehr Corporation was purchased and new corporations were formed called Venturedyne, Ltd. and Carnes Company Inc. Carnes then became a division of Carnes Company Inc.

In 1998 Carnes purchased the assets of B&T Mechanical and expanded with a manufacturing space in Madison, Wisconsin along with constructing a training facility. Carnes also purchased additional land on the north side of our Verona location.

Between 2003 and 2004 Carnes Company, Inc. and Venturedyne Ltd. built a new building and moved the corporate headquarters to Pewaukee, Wisconsin.

From 2004 and 2006 Carnes began working with off-shore manufacturing in Mexico, China, and India.
Between 2010 to 2013 Carnes completely changed it's manufacturing process with the purchase of a laser cutting center, automated panel bending, and servo press braking equipment, along with other manufacturing improvements.

In February 2015 Carnes released their new web application, Carnes Complete, which allowed access to Carnes product selection, pricing, and ordering system from anywhere with an available internet connection.
Certificates Carnes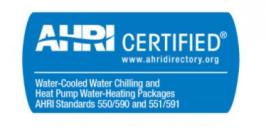 AHRI
Contact Carnes
Address
Carnes Company


448 S Main St
Verona, WI 53593
Contact
www.carnes.com
[javascript protected email address]
(608) 845-6411