Geoclima
About Geoclima
Geoclima specializes in air conditioning and refrigeration
Geoclima produces chillers, heat pumps, air handlers, dry coolers. Since 1994, we have been designing and developing special chillers for applications in air conditioning and refrigeration systems, with particular attention to quality and environmental sustainability. This has helped us to receive prestigious international awards and obtain quality certifications according to the strictest standards. Our more than 54,000 square feet factory is situated in the Northeast of Italy, but our soul is international: every year we produce about 500 chillers for customers around the world. We also have a production facility in Russia and a sales office in Austria. In 2014 we opened a new sales and service office in Australia and a new factory in Thailand. Also our sales network has spread worldwide and includes authorised distributors: this enables us to export our products in more than 50 countries. Thanks to the technical documentation drawn up in detail and in several languages, our sales managers can quickly identify, together with the client, the most suitable solution, according to the installation requirements.
We design with our clients the most suitable solutions for every type of installation
Our method is based on the service we can offer our clients, starting with an in-depth debate during the design stage. This listening and dialogue phase is absolutely essential because it enables us to identify and offer the most suitable solution for any kind of installation, with the customisation, if necessary, of our projects to the clients' specific requirements, without sacrificing important elements such as quality and reliability.
All phases of thermodynamic, mechanic and electric design are developed within the company, with the support of advanced IT systems. Thanks to this customised approach, it has been possible to improve our flexibility in dealing with different problems by quickly proposing suitable and ad hoc solutions for any kind of request
One of these is the development of modular units. These solutions are particularly useful, and even fundamental, for indoor installation, which require to face not only the usual problems concerning the unit and the installation site, but also the issues regarding the transport of the unit inside the site: doors, corridors, elevators etc. Geoclima has been faced this kind of problems for long time, through the development of units that, once arrived at destination, are disassembled and the reassembled on site. This design provides a suitable and efficient solution, ensuring the same performances and capacities of non-modular units.
Our structure is organised in order to oversee the projects also during the after-sales phase, managing the immediate solution of any problem, through the computerised after-sales system or by sending qualified personnel from the headquarter or from other authorised service centres. The result is represented by the achievement of the best price/quality ratio on the market.

All types of machines can be provided and developed in non-standard version, thanks to the flexibility of our productive system.
We are able to provide:
special dimensions
low and very low noise levels
EE X construction for areas with risk of explosion
low temperature chilled water/glycol down to 26.6 °F
alternative supply voltages and frequencies (e.g. 380 V / 60 Hz)
structure and panels made of special material
winter operation for cold climates down to -40 °F
summer operation at hot climates of up to 140 °F
hydraulic packs including pumps pressurization and expansion vessels
special design for industrial and process applications
special design for marine and sub-marine applications
For more information visit Geoclima website www.geoclima.com
Certificates Geoclima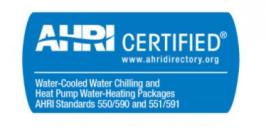 AHRI

EAC

GOST R

ICIM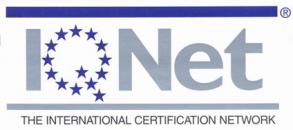 IQNET

ISO 9001:2008

PASCAL
Recommendations Geoclima
Renovation of two major buildings, at North Colonnade and at South Colonnade. The purpose of the entire project, which is developed in different phases, is to replace existing and ageing plants with new efficient systems. The project required around 4,266 ton of total capacity and the plants had to provide great benefits and meet specific requirements, in order to improve performance and results: more efficiency, greater capacity, less energy consumption, lower noise. To meet end user's specific requirements and to provide 4,266 ton in two buildings, Geoclima designed and developed chillers, heat pumps and AHUs together with Clima Tech. Every unit is designed to provide the best solution for the type of application they are going to be installed.
The core of the project of the new terminal «Pulkovo-3» is the energy center with 2,844 ton power. Geoclima has faced the necessity: to provide a total cooling capacity of 1,990 ton; to generate heat, cold for air conditioning and electricity at the same time. An innovative solution to this problem is represented by two TMH water cooled chillers with Turbocor centrifugal compressors, which provide 1,990 ton of cooling capacity and great performance in terms of EER and ESEER: Energy Efficiency Ratio (EER) is 7.67 at 100% load; European Seasonal Energy Efficiency Ratio (ESEER) is 8.78 at 100% load. The Pulkovo energy center operation is based on the advanced technology named «Trigeneration», that means that it generates: heat; cold for air conditioning; electricity. This is possible by using two Geoclima Turbomiser chillers, each of which provides 995 ton of cooling capacity.
Moscow is in extreme temperature zone, with annual temperature range from -31 to 104 °F, which greatly complicates to get good indicators of Energy Efficiency for computing infrastructure. Geoclima proposed a solution to provide power delivery of 7,110 ton with 58 split oil-free TSA units, based on Turbocor compressors technology, with remote evaporators far up to 394 ft. Sberbank mega data center won the "Innovation in the Mega Data Center" for the high level of efficiency of its data center, TIER III certified and one of the largest in Europe (54,000 square feet of IT space). December 17 2012 in London took place the 6th Annual Awards Ceremony The DatacenterDynamics Awards. Mega Data Center "South Port" won first prize in the category of «Innovation in The Mega Data Center». This has been possible only using the 58 split refrigeration units TSA oil-free with remote evaporators far up to 394 ft developed by Geoclima.
The project concerned the replacement of the existing units with two new chillers providing both cooling and heat recovery. The chillers had to be installed on the roof, near one of the outdoor tennis courts; for this reason, the units had to be equipped with a noise reduction system. Moreover, since the new units had to match the previous chillers site position, connections had to be designed according to both existing water pipes layout and plinth support.
Contact Geoclima
Address
Geoclima S.r.l.


Via Dell'Industria 12
34077 Ronchi dei Legionari (GO)