Klimor USA
About Klimor USA
Klimor

Klimor belongs to the Klima-Therm that is a well known manufacturer and supplier of standard and highly specialized air conditioning, ventilation and cooling systems designed for land and offshore markets. For 50 years, Klimor has developed advanced air conditioning and ventilation solutions, meeting both the strictest quality standards and individual demands of customers throughout Europe and now also in North America. Klimor provides air comfort, putting people's needs and respect for its closedt habitat in the first place. Having highest satisfaction of our business partners in mind, we supply innovative HVACR products based on energy saving and environment friendly priorities. Our motto "We care about Air" reflects perfectly the essence of Klimor's attitude. It underlines the attention we draw to the air quality and comfortable living. It motivates us to the sustainable, innovation-driven development of the Klimor brand and its portfolio - in the past, present and future. As a manufacturer, Klimor implements its own solutions applied in the wide range of air conditioning and ventilation systems. Klimor AHUs are developed in our own production plant located in the heart of Europe - Poland. Klimor's factory and the R&D division are situated in the northern part of the country, in Gdynia, directly by the Baltic Sea. We are known for our commitment to highest quality and professionalism.
Klimor's HVAC solutions

Klimor's offer is based on the extensive range of modern air conditioning and ventilation units designed for any kind of commercial and industrial applications as well as different types of residential buildings.
Commercial solutions: office and residential bulidings, sport facilities, shopping malls
Public utility facilities: government buildings, universities, museums
Healthcare and pharmaceutical industry: hospitals, laboratories
Industry plants incl. high humidity facilities: warehouses, technical rooms, indoor swimming pools, production plants
Maritime industries : ships, boats
Klimor offers more tahn just products. We also deliver comprehensive range of services, including selection of units based on our own unit selection software, assembly and installation of units.
References
For half a century Klimor has offered its customers and business partners various HVACR system solutions, in order to meet versatile needs for the air comfort. Klimor air handling and cooling systems installed in thousands of facilities all over the Old Continent especially in Central and Eastern Europe. Thanks to Klimor's vast experience, flexibility and high quality of products the company is successfully implementing HVACR solutions in office and government buildings, public utility facilities, hotels, in hospitals and laboratories, swimming pools as well as industrial plants.
Partners who trusted Klimor products around the world:
British American Tobacco, Borg Automotive, Borgwarner, BSH, Cubus Hotels, Danfoss, Delphi, DR. Oetker, Flextronics, Frito Lays, Good Year, Hutchinson, Ikea, Leroy Merlin, Mabion, Michelin, Nestle Group, Olimp Laboratories, Panattoni, Pratt&Whitney, Philip Morris, Polpharma, Saint-Gobain, Sanofi, Tauron, Teva, Tikkurila, Trumph Mauxion Chocolates, Super-Pharm, Valeant Europe, Valeo
Certificates Klimor USA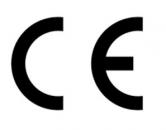 CE (Conformité Européenne)

EAC

ETL

PZH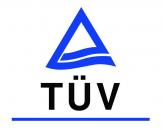 TÜV
Recommendations Klimor USA
Klimor company participated in the work carried out at the superstructure "Sea Jack". The major works included Assembly of armaments, fittings and piping including testing leak tightness and strength and prepared refrigerant filling installation. We also made room air conditioning and general ventilation. Klimor also provided the unit "Sea Jack" with electrical supply air type cabinets: SEZ and SJZ and exhaust type: SW with spare parts and air distribution network for deck sections.
Klimor Company's employees exchanged air handlers on this unit. New Klimor's air conditioning unit in marine version with an output of 21000m3/h and available compression 1600Pa. Along with the steam distributor and spare parts, provides adequate conditions of air comfort for staying on Unit. High quality materials used and modern seaport technology guarantee their long-lasting and trouble-free operation in marine conditions.
Contact Klimor USA
Address
Klimor USA Inc.


13010 Morris Rd, Bldg 1, Suite 604
Alpharetta, GA 30004
Contact
www.klimor.com
[javascript protected email address]
+48 58 783 98 50