A Convenience Store Evolution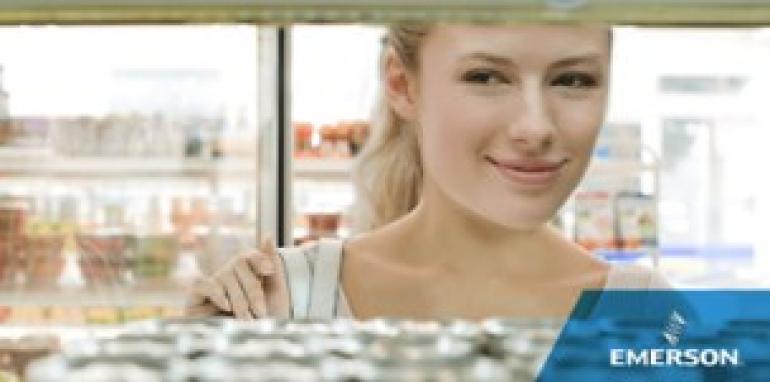 Convenience stores are evolving, placing more focus on customer preferences and better food offerings, which is causing operators to rethink their energy use strategies.
You've probably noticed how much convenience stores have changed in recent years. Rather than a quick pitstop for gas, coffee and lottery tickets, these stores now include both fresh and frozen food offerings. Leveraging more choices and conveniences with a strategy that keeps customers in the store longer results in a higher chance they'll make additional purchases.
This evolution doesn't come without new challenges. With convenience stores shifting focus toward new food offerings and placing emphasis on the customer experience, store operators must determine how to efficiently manage energy consumption while still meeting food safety and customer comfort demands.
Enter building management systems. These central systems control and monitor a building's mechanical and electrical equipment, such as refrigeration, lighting and HVAC. They've been used by supermarkets for two decades now — some even reduce energy costs by tens of thousands of dollars every year. Convenience stores have the same opportunity.
Today, installing energy-efficient equipment is just one piece of the energy management puzzle. Replacing manual equipment controls with thermostats and digital "smart" controls can help avoid excessive energy use and costs and improve management of store environments:
Refrigeration: Digital refrigeration controls enable the ability to monitor cases and product temperatures to cycle compressors accurately within a tighter control range. Case controllers prevent excessive compressor cycling and can automatically adjust temperatures overnight to save energy while still maintaining food safety standards.
Lighting: Advanced lighting controls remove the human and mechanical elements, and instead manage interior store lighting using a variety of more dependable inputs, including ambient lighting levels, light sensors, motion detection, occupancy schedules and occupancy triggers such as security systems.
HVAC: HVAC controllers can cycle rooftop fans according to discharge and return air temperatures, helping to both reduce compressor runtime and strike a better optimized balance between customer comfort and energy efficiency.
But these benefits don't end at controlling individual systems. Linking systems together and scheduling/operating equipment with the full knowledge of other systems in the store, building management systems can operate at enhanced efficiency levels. For example, reducing electricity use is one vital factor that can ultimately lower your total costs by cycling lighting, refrigeration and HVAC equipment in the most efficient manner. Building management systems can also stagger multiple systems so they are not starting at the same time, reducing a store's energy demands.
Energy-efficient equipment operation is only one aspect of a building management system. Another is the ability to collect a wide range of data, which convenience store operators can use to gain more visibility into store operations. This data grants operators insight into where to target improvement initiatives and allows for more informed decision making that is backed by clear data.
Building management systems also allow facility managers to proactively monitor equipment performance to potentially identify issues before they become significant problems, which could result in expensive repairs, product losses and equipment downtime.
As convenience stores evolve, it's vital that their systems and energy strategies evolve too. Building management systems help facilitate enterprise management; optimize, standardize and monitor store efficiency; and generate a wealth of valuable data that can be used to drive down operating costs.
Read the full article here.