CAREL short-listed in three categories at the RAC Cooling Awards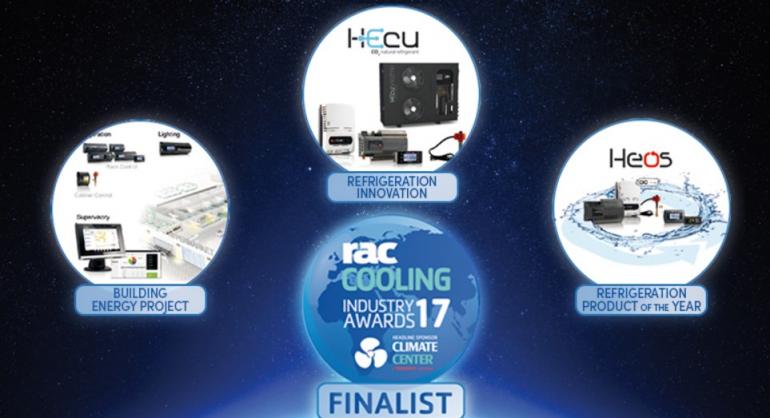 CAREL is pleased to announce that it has been chosen amongst the finalists at the 13th RAC Cooling Awards, the UK's biggest and most-respected awards that recognise the leading innovations and environmental successes in the refrigeration and air conditioning industry.
CAREL has been short-listed in three categories with three different proposals:
Heos, the waterloop system for commercial refrigeration, selected as a finalist in the Refrigeration Product of the Year category
Hecu, high-efficiency condensing unit system, short-listed in the Refrigeration Innovation category
the Energy Performance Contracting project in a mid-sized supermarket, finally, has been chosen amongst the finalists in the Building Energy Project category.

"Being selected as finalists in three categories is an excellent result for us", commented Diego Malimpensa, Business Unit Manager. "Innovation and sustainability have always been a part of CAREL's DNA, and our investments in R&D are aimed at developing innovative solutions that increase efficiency and simplify the use and management of HVAC/R systems, now also available for natural refrigerants."
The winners of the RAC Cooling Awards for 2017 will be announced during the awards ceremony scheduled for 27 September at London Hilton Park Lane.