E Instruments Announces E8500 Plus Has Just Been Upgraded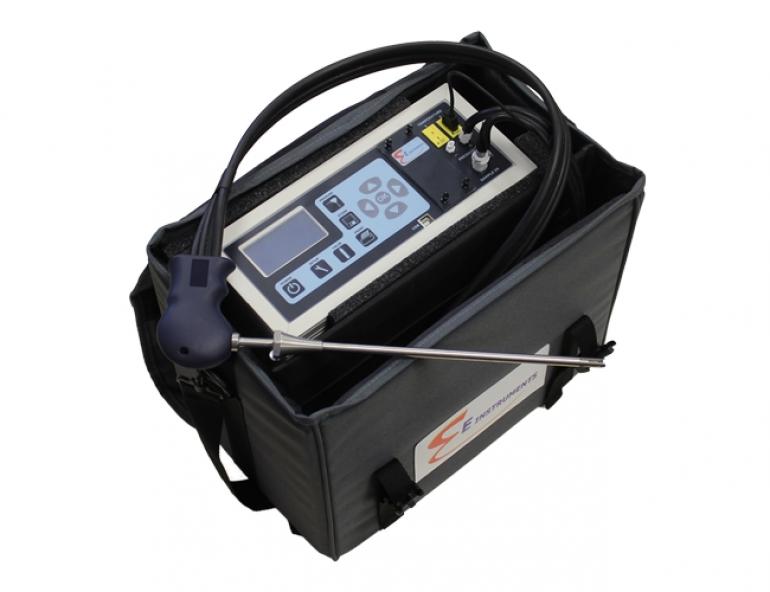 E Instruments
With great pride and excitement, we here at E Instruments are pleased to announce that our E8500 Plus has just been upgraded to measure up to 50% CO2 using an NDIR sensor. The E8500 Plus is already one of our most powerful, portable, and advanced emissions analyzer available on the market today. In fact, when you pick up the E8500 Plus, you cannot help but be amazed with the amount of features it has.
This emissions monitoring device can boast as many as 9 gas sensors, detecting one of the widest spectra of gases. It can detect for O2, CO ppm, NO, NO2, CO2, CxHy, CO %, VOCs, and H2S.
In-Built Compatibilities
Like the majority of our devices, the E8500 Plus has compatibility with PCs and smartphones through its Bluetooth wireless capabilities. Via Bluetooth, you can directly print out your readings as you detect them, all in real-time. Because of its enhanced internal memory, the E8500 can store as many as 2000 tests.
Lightweight and Portable
With an emphasis on portability and ease-of-use, we've guaranteed that the E8500 Plus is as easy to transport as possible. Just as easy to access, the analyzer will give you the reading that you need right away.
Mariner Kit
Customers on the aquatic end of their industries may opt for our E8500-MK Marine Kit. Because of the needs of our customers at sea, we designed this variant of our design to comply with all of MARPOL AnnexVI and the NOx Technical Code. Officially IAPP certified, the Marine Kit gives a mariner up to 8 gas sensors, specifically geared to detecting hydrocarbons. Utilizing the carrying case included, you'll be able to preserve your device against moisture and other nautical stress.
Cool Accuracy and Precision
Our second variant of the E8500 intentionally and internally cools down its NO sensor so as to optimize the accuracy of its readings. With our expert adjustments, the device meets US EPA compliance CTM-030.
To learn more about E8500 Plus, please click here.