Follow Food Trends to Drive Sales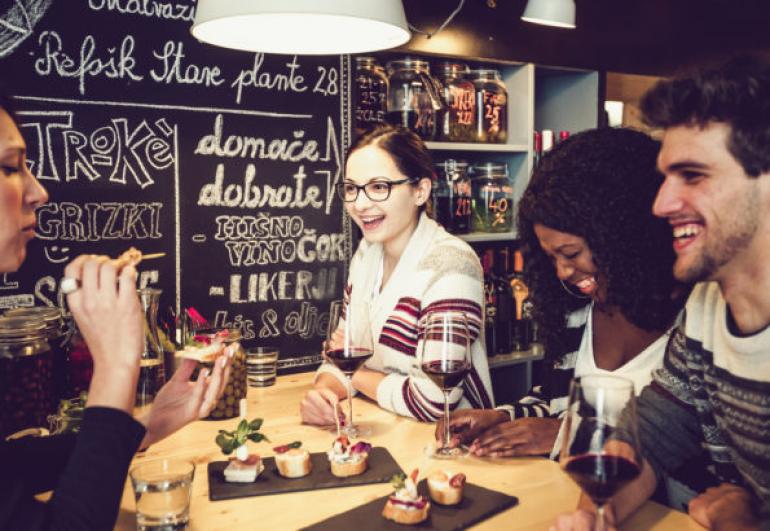 Following food trends isn't just about the groceries you sell. It's also about providing inspiration for shoppers, understanding their needs, and increasing access to the food experiences they crave. Ignoring trends or simply neglecting to integrate them effectively into your merchandising risks loss of sales and not capturing shopper loyalty.
Mark DiDomenico of Datassential, Inc. will be sharing the latest food trends at Supermarket Sense, September 20-21, 2017. From the healthy craze to what's new or taboo, you won't want to miss how trends can influence your store and your customers.
The health and wellness industry continues its climb into supermarkets, making it crucial to know what's being sought and how you can offer it. Healthy foods no longer exist just in the perimeter, as they are crossing all segments in a variety of ways. Take alternative proteins, for example. It's no longer adequate to assume all shoppers prefer meat as their primary source of protein. Increased health awareness, coupled with the desire to support the environment, brings plant-based protein options to the front and center. How are you maximizing your store to educate and engage customers with the newest protein demand?
Functional health foods and antioxidants are more than just buzzwords. They are what shoppers are informed about and want to easily access in your stores. Proper placement and signage can make the difference between your offerings getting lost in the shuffle and being the shining star in the shopping carts.
While the specifics need attention, it's also imperative to see the broader trends at play in the marketplace. For example, consider the meal kit movement, which is catering to the portioned out, easy to cook lifestyle. Examining how you can be relevant gives you the chance to be a part of it. From grab-and-go kits to simply merchandised groupings, you can serve the needs of your shoppers, stay on trend, and make the sale.
Mark won't be stopping there, though, at Supermarket Sense. He'll be reviewing the top flavor picks around the globe, with a few surprising twists. Get a peek of what's around the bend with science and food and what could be considered trendy or even taboo. Hear the upcoming top ingredients, what's popular in menus, and get inspired to take your own supermarket into the future with them all.
At the end of the day, knowing food trends is a critical piece of keeping your store relevant and top of mind for your shoppers. You won't want to miss this year's Supermarket Sense and the great discussions that happen in sessions and amongst peers. Click here to register today!