Johnson Controls Chosen to Lead Technology Integration for Nashville International Airport Expansion Project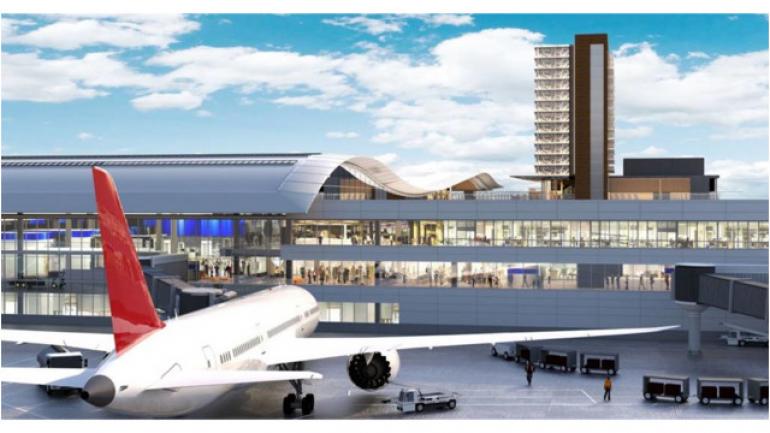 aviationpros.com
The new, 115,000-square-foot Concourse D will feature six domestic aircraft gates, dining and retail options and a Central Utility Plant.
Johnson Controls has been chosen by general contractor Hensel Phelps to deliver building-wide systems integration for Nashville International Airport's (BNA) growth and expansion plan, BNA Vision. As part of the project, Johnson Controls will also provide early engagement technology design-assist services, which are integral to determining the necessary technologies required to achieve the airport's objective: a smart, connected airport.
Using the technology contracting process, Johnson Controls will have accountability for optimizing the technology plan, design, installation, integration, commissioning and service of technical systems, business applications and supporting infrastructure throughout the project. BNA's revival and expansion of its Concourse D, in addition to the Terminal Wings expansion, a key project under BNA Vision, will help the airport meet the needs of the growing city – namely, supporting a steady increase of travelers, predicted to be 23 million by 2037.
"Johnson Controls expertise in airport technology integration makes them an ideal fit to lead the building-wide systems integration of this project," said Scott Shelby, operations manager at Hensel Phelps. "With a project of this magnitude, it is important for all parties to understand the vision and the overall goals identified by the airport, and identify the technology required to support them, before the construction process begins. As the general contractor, it is our job to make sure that vision is brought to life, and I am confident we will do so alongside our partner, Johnson Controls."
The new, 115,000-square-foot Concourse D will feature six domestic aircraft gates, dining and retail options and a Central Utility Plant. It will also include 200,000 square feet of new space added to the north and south ends of the terminal, which will expand the Ticketing Lobby and add four Baggage Claim carousels. The added space and amenities will help expedite wait times and allow more leisure options for travelers passing through the airport.
"We've worked on many airport projects and what we continue to see is that success is dependent on upfront collaboration with the owners and design and construction teams to optimize the layout and integration of systems and technologies," said Jim Nannini, vice president, Building Wide Systems Integration, Johnson Controls, Building Solutions North America. "We are helping Nashville International Airport keep all facets of the project aligned from technology integration and budget to overall workflow."
The integrated technologies that will help BNA become a smarter airport include Metasys® Building Management System, fire detection and alarms, a communications backbone and high-speed network, a multiple user flight information display system, integrated communication systems, Wi-Fi and distributed antenna systems, and common use equipment for ticketing and gate management. BNA's Concourse D project is scheduled for completion in summer 2020.