New appointments drive US expansion for RDM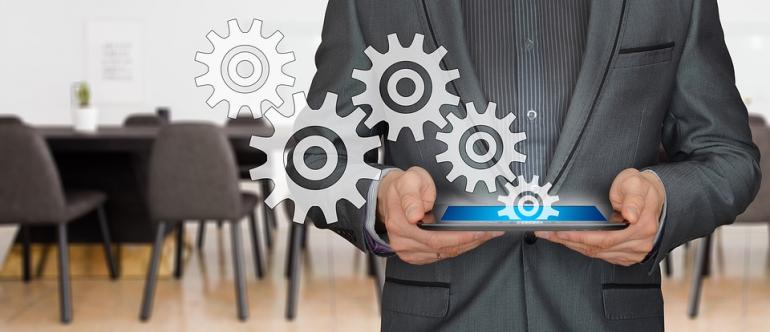 Resource Data Management Ltd (RDM), global energy and building controls specialists, have announced new appointments as part of their continued global expansion strategy. Appointments include Angela Scott as Vice President of Sales for RDM Inc. with immediate effect.
Angela will focus on strategic planning and leadership of the North American sales team, consultative sales management and new business growth initiatives. Angela brings to RDM over 20 years of HVACR industry experience. Customer satisfaction, forging new partnerships, and multi-cultural agility are her core strengths.


Past employers include Schneider-Electric, Emerson Climate Technologies, Johnson Controls and Honeywell where she demonstrated success by driving multi-million-dollar new business sales growth with award winning sales leadership in highly competitive markets.
Angela holds an International Executive Masters in Business Administration (IMBA) from Georgia Institute of Technology in Atlanta Georgia; is a member of Women in HVACR and is involved with the American Society of Heating, Refrigerating and Air Conditioning Engineers, (ASHRAE), US Green Building Council (USGBC), and Women in Engineering.

Commenting on her appointment, Angela said: I look forward to further strengthening our position in the North American market, expanding our reach through strong partnerships and carefully nurtured client relationships. I am especially enthusiastic about RDM technology and innovation. It is exciting to analyse the RDM proven field case studies where our solutions reduce customer operations and energy costs while providing our clients with a strong return on investment. I am thrilled to be leading our North American sales team and to be part of the future of RDM."
Following the successful launch of a second office in Los Angeles early in 2016, Angela will oversee the new business sales growth to lead further expansion across the US, reporting to Enrico Mirandola, Sales Director for the RDM Group of Companies.
RDM Inc.
Joining Angela, in the first of many strategic appointments to the RDM Inc. sales team is Chris Pegg, as Regional Sales Manager, for Mid Central South USA. An accomplished Sales and Account Manager with strong technical aptitude and strategic selling skills, Chris has worked in the HVACR industry since 1993 in service, engineering, training and project management roles. Transitioning into sales engineering, account management and regional/national sales roles. He will focus on client relationships and customer service.
Of the appointments, Enrico Mirandola, Group Sales Director for the RDM Group of companies said: It is an interesting and exciting time here in RDM; following the most recent developments in America Latina, France and more recently the establishment of RDM New Zealand, we are expanding further our international presence. With these latest appointments, we are building a resourceful team of people that will help leverage on RDM's past success and deliver an outstanding future for the organisation. Angela and Chris have joined our superb team in the US and will bring with them a wealth of experience and knowledge which will be of immense value to our development and ambitious plan for growth in the years to come in North America."
International growth
Announcing the new structure, Andrew Chandler CEO of the RDM Group of Companies said: Despite the challenges faced across the industry, I am proud that RDM continues to grow. Following our restructure and the appointment of Enrico Mirandola, as Group Sales Director in 2013, we have made a number of new appointments. The collective knowledge, expertise and experience of the new team members further strengthens our position as energy and building controls specialists and reinforces our position at the forefront of the marketplace."