The heat is on in Africa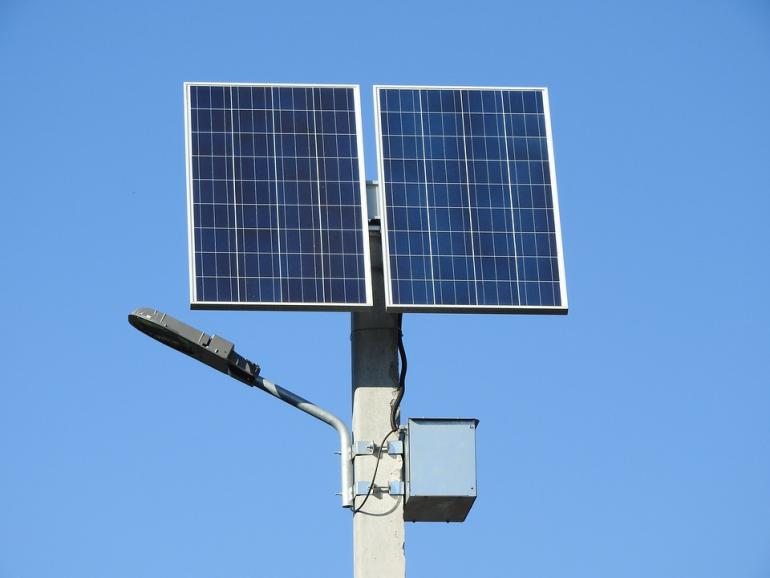 By Daniel Schroth, SEforALL Africa Hub Coordinator, African Development Bank Group
We are all familiar with the numbers: over one billion people on the planet are without electricity and more than half of them reside in Africa.
However, what is less known is that more half of the over 600 million powerless Africans reside in only six countries: Nigeria, Ethiopia, Kenya, Uganda, Tanzania and the Democratic Republic of Congo (DRC). Of course, it is no surprise that these countries are highlighted on the Sustainable Energy for All (SEforALL) energy access heat maps. Getting the energy access problem addressed in those few countries therefore has a huge impact on the overall target of universal energy access.
There is a great deal of pressure to accelerate energy access in Africa – the heat is on – and a lot is happening to stimulate access across the continent and in these countries. The African Development Bank (AfDB) launched the New Deal on Energy for Africa, which aims to achieve universal energy access across the continent by 2025 – five years ahead of the Sustainable Development Goal (SDG) 7 and SEforALL target. This is entirely consistent with the needs of all of the SDGs, as so many of the goals depend upon power access for their successful achievement; as well as the SEforALL strategic framework which highlights the importance of front-loading the energy access target.
Let's take a brief look at energy access developments in three of the priority countries:
Nigeria has currently declared the power situation in the country as one in a state of emergency. This has culminated in an approved five-year Power Sector Recovery Plan (2017-2021) by the Federal Executive Council with funding of $7.5 billion needed over the period. The primary aim of the plan is to reset the industry and restore stakeholder confidence in the sector. The plan is focused on improving interventions in four core areas; governance, finances, policy and operational/technical interventions. For instance, under policy interventions the government launched mini-grid regulations earlier this year and is preparing an off-grid strategy to complement existing on-grid plans. To assist the government with the financial needs of the sector, the AfDB has committed a total of $1billion over the next five years and is developing and promoting a number of initiatives both in the public and private sector. One of such is the development of a $40 million renewable energy access fund. The fund is designed to accelerate access to clean energy across Nigeria. The Fund will provide equity financing to small-scale (<10 MW) renewable independent power producers (IPPs), off-grid solar (OGS) entrepreneurs, micro and mini-grid (MG) developers, registered small and medium-sized entities (SMEs) operating in Nigeria poised to scale up the provision of clean and renewable energy in Nigeria.
Tanzania was one of the early movers in rural electrification, having created its rural energy agency (REA) in 2004.At that same time REA initiated project preparations for a number of rural green mini-grids, one of which is the Mwenge Hydro project. In many respects Mwenge is a model for mini-grid development because it managed to leverage so many different forms of finance: CAPEX subsidies from the EU Energy Facility, supplier credit from European technology manufacturers, CDM carbon credits from the Swedish Energy Agency, results-based bonuses based on new power connections from REA, and debt in Tanzanian shillings from a local bank.Of course East Africa, and more specifically Kenya and Tanzania, is where the Pay-As-You-Go solar home system model first gained traction and is now electrifying tens of thousands of households in those countries and is in fact serving as a model for other African countries.
Developments in the DRC are different, but also very interesting. DRC is blessed with abundant renewable energy resources, most notably hydro: from large-scale hydro such as the INGA project, an immense powerhouse on the Congo River that could eventually generate up to 40,000MW of electricity powering half of the continent, to small-scale hydro sites. The latter offer possibilities for providing access through mini-grids, notably in the absence of the national grid in large areas of the country. In fact, in the DRC, a 'mini' grid is not really mini and can power larger cities.For example, the AfDB's Sustainable Energy Fund for Africa (SEFA), recently approved a project preparation grant for two small hydro mini-grids (of 9.5MW and 2.4MW) in the North Kivu Region that will provide energy access to some 10,000 households. DFID has a large program (ESSOR) in DRC promoting up to 30 solar mini-grids (which each average about 5MW) through an auction process.
Energy access is high on the agenda of these countries as evidenced by the SEforALL Action Agendas: both Nigeria and Tanzania adopted their SEforALL Action Agenda last year setting ambitious targets on energy access and outlining a series of priority actions to be undertaken to achieve them.
Policy frameworks conducive to private investment into the power sector is a critical enabling factor: an important document, drafted under the AfDB's Green Mini-Grid Market Development Programme and adopted by the African Union's energy ministers in the Lomé Declaration earlier this year, is the Green Mini-Grids Africa Strategy.
That document outlines five simple, but essential policies necessary for enabling mini-grid development: clear and simplified licensing requirements and procedures; dependable outcomes if the main grid expands to a GMG location; appropriate tariff structures; integrated national energy planning; and increased capability to support GMG implementation.
It is not a coincidence that the countries in Africa that are leading the way on power access are those whose governments have the right policies in place.