ALPICAIR
About ALPICAIR
ALPICAIR is a registered brand which combines various air conditioners and guarantee the client an optimal quality-price ratio. ALPICAIR air conditioners have been manufactured since 2005. From year to year in addition to product diversification a lot of work has been done to improve the quality and durability of ALPICAIR products. Today the product line of split and multi split air conditioners embraces a wide range of devices – from small wall-mounted units with the cooling capacity of 3/4 ton to compressor units of 12 tons.
In addition the line includes a broad spectrum of devices with a console, duct and cassette type indoor unit. All indoor units are equipped with multi-speed fans. You can choose from a large lineup of indoor units that best matches your rooms. You can mix and match them at will. Only important point is to select the right capacity indoor unit to match the refrigeration capacity of the independent circuit it will be attached to. You can attach up to 5 indoor units to 1 outdoor unit. ALPICAIR conditioners allow you to enjoy ideal levels of comfort in separate rooms. Each room/zone operates independently with its own wireless/wired remote control, so you only need to condition that space where it is occupied, saving energy and money.
At the same time a lot of attention is paid to application of inverter type compressor in outdoor units, thus ensuring longer durability and better performance of the devices. ALPICAIR inverter systems reach efficiencies up to 22 SEER (Seasonal Energy Efficiency Ratio) and 10.2 HSPF (Heating Seasonal Performance Factor). ALPICAIR inverter split system air conditioners are very quiet because instead of automatically turning off and on every time they reach temperature limits they cruise along adjusting and maintaining the temperature in a consistent way by using different rotation speed. An inverter compressor is programmed to run at optimum speed and it uses 30% less power than non-inverter models that are always working much harder to get back to desired temperatures.
ALPICAIR Split and Multi Split Air Conditioners can be installed in home additions, new constructions, condominiums, offices and apartments. Our ductless systems can even be fit for buildings that currently use ducted forced-air systems. Ductless systems operate on less power – they are smaller than traditional forced-air systems, and because the temperature-controlled air is delivered directly into a room, there is no loss in efficiency. You don't have to cool or heat rooms that aren't occupied. Ductless systems don't have to be professionally cleaned as the traditional HVAC systems. That means they reduce dust, bacteria, pollen, allergens and other particulates in the air.
Benefits
Individual control – Multiple indoor units can be connected to one outdoor unit. Each indoor unit can be operated independently to deliver air comfort only to rooms where needed. Combination of indoor and outdoor units is only limited by electrical capacity of the house.
Energy and cost saving – Advanced inverter and heat pump technologies achieve greater efficiency and energy savings at lower costs. AlpicAir recognizes the most efficient products among those that are ENERGY STAR certified. Access the full list of products recognized as ENERGY STAR.
Extensive Product Lineup – A wide selection of models allows the perfect match of style and performance to any interior design options.
Flexible installation – Ductless split/multi split air conditioners easily install to room where space is limited with no need for air ducts installation.
Certificates ALPICAIR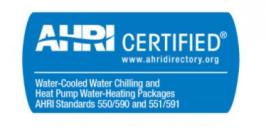 AHRI

Energy Star

Intertek ETL Listed (Canada & USA)
Contact ALPICAIR
Address
ALPICAIR


2840 Stirling Road
Miami, Florida 33020