25' Flex CoLinear Kits For DirectVent Pro Now Available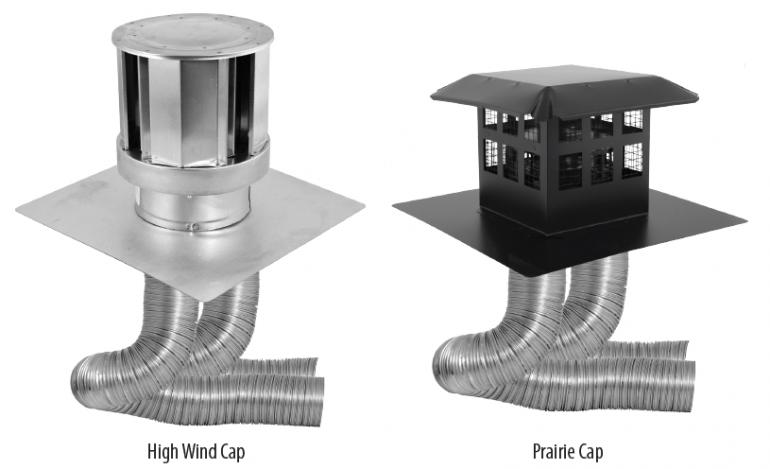 Duravent
The standard CL33 kit now comes with 25' flex lengths as well as 35' lengths. All other co-linear kits come with 35' flex lengths. All kits now come with 4 hose clamps
Use when installing a direct vent co-linear insert into a masonry chimney.
Kit includes: Choice of High-Wind Termination Cap or Prairie Termination Cap; and two pieces of Aluminum Flex lengths - one Red (exhaust), and one Green (air intake). Four gear clamps also included.
See chart for diameters and lengths.
STOCK #

RED FLEX (EXHAUST)

GREEN FLEX
(AIR INTAKE)

CAP STYLE

CAP SIZE

46DVA-CL33-25

3" x 25'

3" x 25'

HIGH-WIND

4" x 6 5/8"

46DVA-CL33

3" x 35'

3" x 35'

HIGH-WIND

4" x 6 5/8"

46DVA-CL33H

4" x 35'

3" x 4'

HIGH-WIND

4" x 6 5/8"

46DVA-CL34

4" x 35'

3" x 35'

HIGH-WIND

4" x 6 5/8"

46DVA-CL33P

3" x 35'

3" x 35'

PRAIRIE

4" x 6 5/8"

46DVA-CL34P

4" x 35'

3" x 35'

PRAIRIE

4" x 6 5/8"