45,000 km for CAREL's 45 years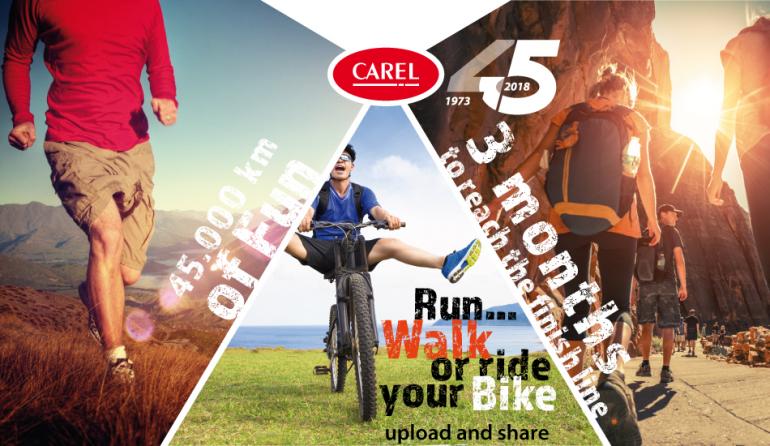 carel.com
CAREL this year celebrates its 45th year of business, a significant milestone achieved thanks to the foresight of its founders and the commitment of all of its employees. Having grown exponentially over the years, CAREL can now boast a solid organisation, with twenty-one sales subsidiaries and seven production plants, and a total of over 1,300 employees worldwide.
To celebrate this anniversary, we have come up with an idea to involve all of our subsidiaries and increase the sense of belonging: to cover a distance of 45,000 km, either walking, running or cycling. From 15 June to 15 September, all of CAREL employees are thus invited to walk, run or cycle 1,000 km for each year the company has been in business.
For our staff in Italy, there is also the opportunity to participate in the 'Corri che isola' event, scheduled for 27 July in the pedestrian area of Piove di Sacco, just a few kilometres from Headquarters and entirely sponsored by CAREL.