60 for 60: The great anniversary promo for Flue Gas Analysers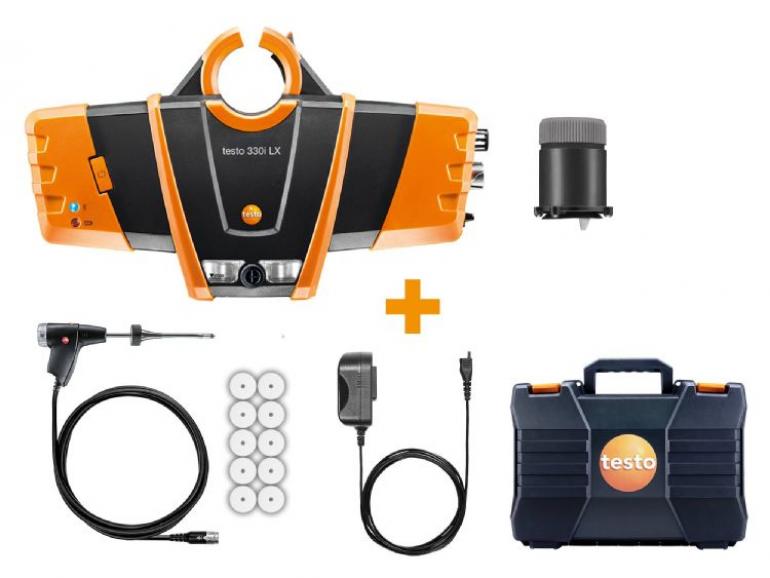 In 2017, testo is turning 60, and we're celebrating with our special model anniversary sets: testo 330-1 LX testo 330-2 LX testo 330i LX All three models are the only flue gas analyzers with 60 months' warranty on the O2 and CO sensors without a maintenance contract. Celebrate with us!
In 2017, Testo is turning 60 – and we're celebrating with the testo 330-1 LX, testo 330-2 LX and testo 330i LX flue gas analyzers anniversary sets. They are the only models on the market with 5 years' warranty without a maintenance contract. The sets are completed each with a flue gas probe, printer, mains unit and case. The three measuring instruments meet the highest requirements regarding longevity, precision and reliability. Numerous stored measurement menus and intuitive operation make your daily work easier than ever before. On top of this, the comprehensive flue gas probe range and other accessories from Testo often replace an additional instrument. The anniversary models stand out thanks to high-quality measurement cells for O2, CO and NO (optional), with an extended lifetime of up to 6 years. This saves at least one sensor replacement over the typical useful life. All 3 instruments have an App connection for more ease of operation and documentation.
Data sheet with the special anniversary models in comparison