ACCA Partners "Up the Ante" and Allow Co-Op Funds for ACCA Conference – the 2018 IE3 Show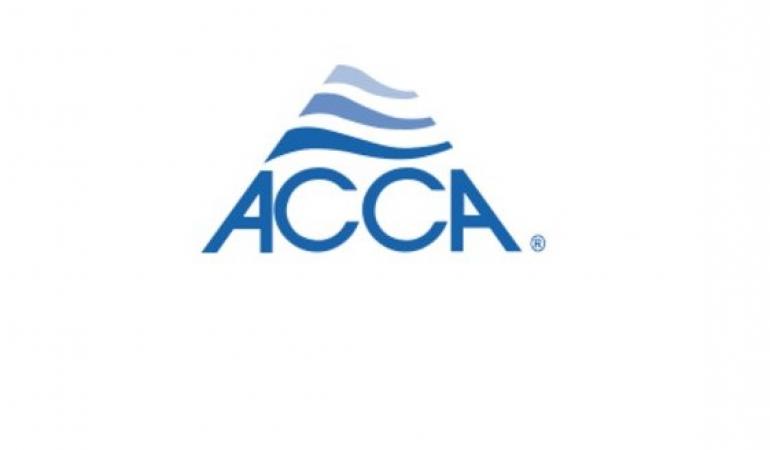 The Air Conditioning Contractors of America (ACCA) has announced that several ACCA Corporate Partners allow contractor business development and advertising co-op funds to be used for ACCA's annual conference, the IE3 Show in Washington, D.C. from February 12-14, 2018. Contractors who wish to use participating manufacturer co-op funds could be reimbursed for a portion of their ACCA Conference and IE3 Show registration fees.
September 5, 2017
Manufacturers invest in co-op marketing to help contractors penetrate local markets, improve their marketing and business skills, and attend training programs. The IE3 Show features numerous Learning Labs and seminars on these issues to ensure contractors have access to the latest marketing trends and quality contracting practices.
"Every HVAC contractor wants to grow their business, and every manufacturer wants to help their contracting partners grow," said Paul T. Stalknecht, President and CEO of ACCA. "Allowing contractors to use co-op funds to attend the ACCA Conference and IE3 Show is testament to the value that contractors receive from ACCA's business seminars and personal interactions with other contractors. The 2018 Show will certainly help contractors "Up the Ante" in their markets," continued Stalknecht.
Contractors are encouraged to register before November 17. After November 17, the registration fees will increase by $100!
Contractors should contact their local distributor or manufacturing representative for more details about using co-op funds to attend the IE3 Show or for their ACCA membership dues. Visit www.ie3show.com for complete details on speakers, sessions, the expo floor, and special events.