AERZEN - The new generation Delta Blower G5plus sets the standard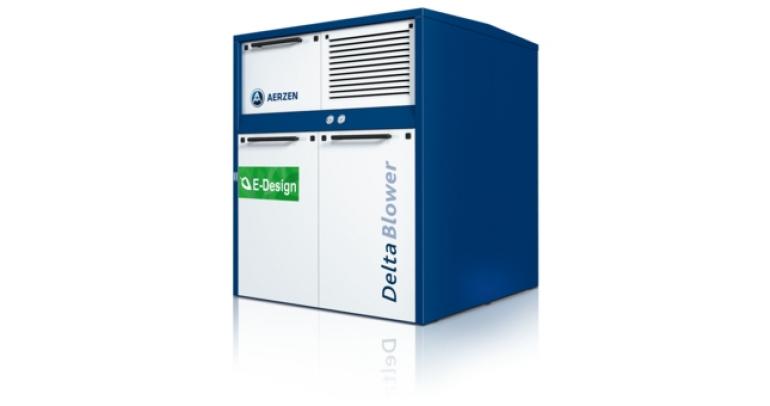 The new generation Delta Blower G5plus is the result of the proven concept of our positive displacement blowers.
AERZEN has set the standard with the Delta Blower positive displacement blowers, and has now raised the bar even higher in terms of performance, efficiency and environmental awareness. To expand upon the success of the blower series, an exciting new design sets new energy saving records. The new generation Delta Blower G5plus achieves up to 5% higher energy efficiency and offers more flexibility to meet special requirements. The Delta Blowers of Generation 5 made by AERZEN are almost universally applicable positive displacement blowers. Their performance data is impressive: they achieve intake volume flows between 30 and 15,000 m³/h with a control range of 25% to 100% and overpressures of up to 1,000 mbar. Delta Blowers are suitable for use in many branches of industry, for example in waste water treatment plants, for ventilation, filter flushing, pneumatic and gas conveying, degasification or dedusting.
The new Delta Blower G5plus is the result of the proven concept of our positive displacement blowers, taken to the next technological level. The new compact design means that installations take up less space in the machine room. According to AERZEN Environmental Concept, all blowers achieve oil-free class 0 as per ISO 8573-1, and they are 100% free of absorption material. Changing the oil is only necessary after 16,000 operating hours. Energy-efficient motors of class IE3 are applied as standard. The suction is on the cold side of the assembly
A plus of efficiency, comfort and flexibility
What is absolutely new with the Delta Blower G5plus is up to 5% more energy saving, achieved by means of an optimised intake filter silencer with lowest flow losses, highly-efficient electrically-driven fans and an optimised standard base support which makes reduced pressure losses possible. The warm exhaust air is routed over the roof of the acoustic hood, providing the possibility to connect an additional channel for optional heat recovery. But the "plus" also refers to the additional comfort. The new acoustic hood concept reduces the installation surface area by up to 10%, depending on the size. The acoustic hood door makes easier and faster access possible to facilitate the maintenance of the assembly. The multifunctional base support creates a plus of flexibility with an integrated spark arrester (ATEX), connectivity for the installation of a start unloading device and components for installation of third-party motors. AERZEN supplies the technically optimised and conceptionally enhanced Delta Blower G5plus positive displacement blower in two sizes at present, and more are being planned.