Applications Open for Emerson's 2018 ASCO Engineering Scholarship Program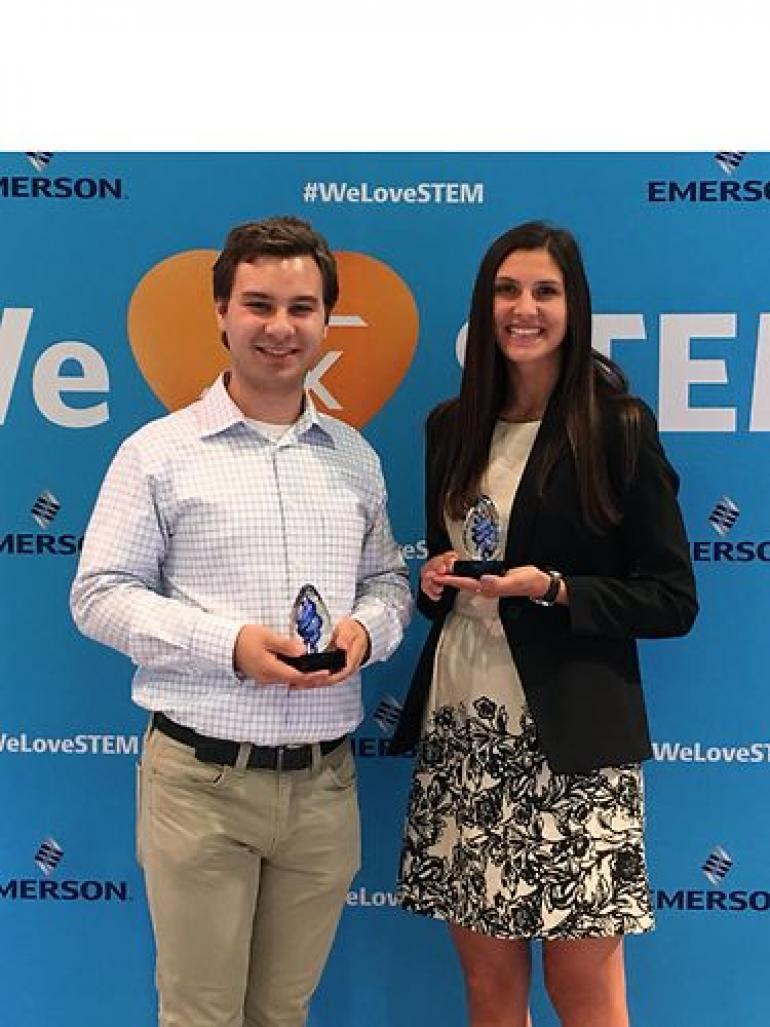 emerson.com
FLORHAM PARK, NEW JERSEY (March 2, 2018) – The Emerson ASCO Engineering Scholarship program is now accepting applications. Emerson will award two $5,000 scholarships to U.S. engineering students, provide $1,000 grants to their college's engineering departments, and host the students at "The Amazing Packaging Race" at PACK EXPO International in 2018.
Applications are now being accepted and may be submitted until the program deadline of April 10, 2018. Details and forms are available at www.asco.com/scholarship.

"STEM fields -- science, technology, engineering, and mathematics -- are the lynchpin to the future of our country, our economy, and many individual careers. But while STEM occupations in the US are growing at twice the rate of others, student achievement in STEM in the U.S. continues to lag behind many other countries," said Andy Duffy, vice president of sales for ASCO fluid and motion control at Emerson. "We at Emerson are dedicated to making a difference by supporting student education in STEM studies through such innovative programs as the ASCO Engineering Scholarship."

"Since our first award ten years ago, $100,000 in scholarships has been granted to 20 U.S. students based on their potential for leadership and for making a significant contribution to the engineering profession. And another $20,000 in grants to the engineering departments of the colleges where the recipients are enrolled," said Duffy.

The ASCO engineering scholarship is merit-based and will be awarded on the candidate's experience and potential for leadership, particularly as it relates to the application of fluid control and fluid power technologies. A panel of Emerson executives and independent judges will select the finalists.

Students seeking to submit a scholarship application must be enrolled full-time in an undergraduate or graduate program in an instrumentation, systems, electrical, mechanical, or automation engineering discipline at an accredited U.S. educational institution for the 2018/2019 academic year. Candidates must also maintain at least a 3.2 cumulative GPA on a 4.0 scale and be a U.S. citizen or legal U.S. resident.

The scholarship will be awarded at "The Amazing Packaging Race" at PACK EXPO International, to take place in Chicago from October 14 – 17, 2018. The race, sponsored by Emerson, is a fun and educational event that pits teams of packaging students, from programs around the country, against each other in a race to gather points by completing tasks at specific PACK EXPO booths.