ARNEG AMONG THE FIRST METALWORKING COMPANIES CERTIFIED ISO IEC 27001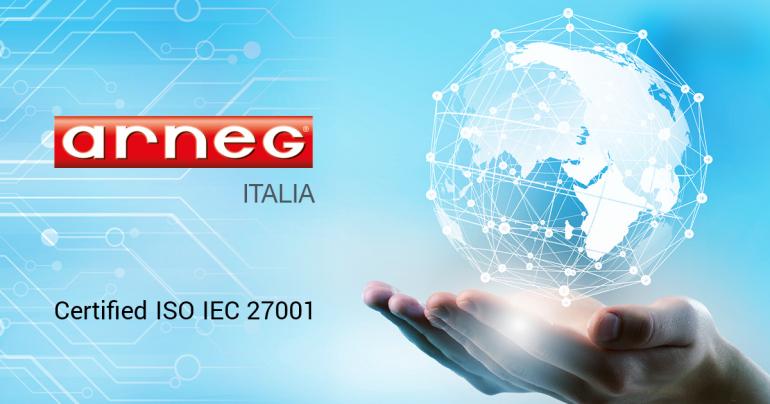 arneg.it
CSQ, the Quality Management Systems Certification Authority, has certified Arneg according to ISO standard IEC 27001:2013 for the management of information security.
Arneg is in compliance with the standard for the following activities: « Remote management services of commercial and industrial refrigerated counters and refrigeration systems for large-scale retail trade and remote management services of systems for buildings, such as air conditioning, lighting and heating. »
"ARNEG S.p.A. is one of the very first metalworking companies in Italy to achieve this important result" says Filippo Marzaro, Arneg S.p.A CEO. "In a period in which public opinion and legislation pay the utmost attention to information security and data processing, ISO certification IEC 27001 allows our organization to ensure customers increasingly reliable services."
The entire IT security management and monitoring service of the Arneg Group, composed of 20 production plants and 16 international offices, is coordinated entirely by the ICT department, in the Arneg Italia headquarters, under the supervision of Claudio Canepa, CIO by Arneg Group.
Today, thanks to the ISO IEC 27001 certification Arneg Italia confirms its great ability to offer the highest levels of information security both nationally and internationally.
This recognition of Arneg's entrepreneurial skills marks a real milestone for the company and shows, once again, that only commitment, constant search for improvement and teamwork guarantee excellent services.