ATMOsphere Asia: The time is now!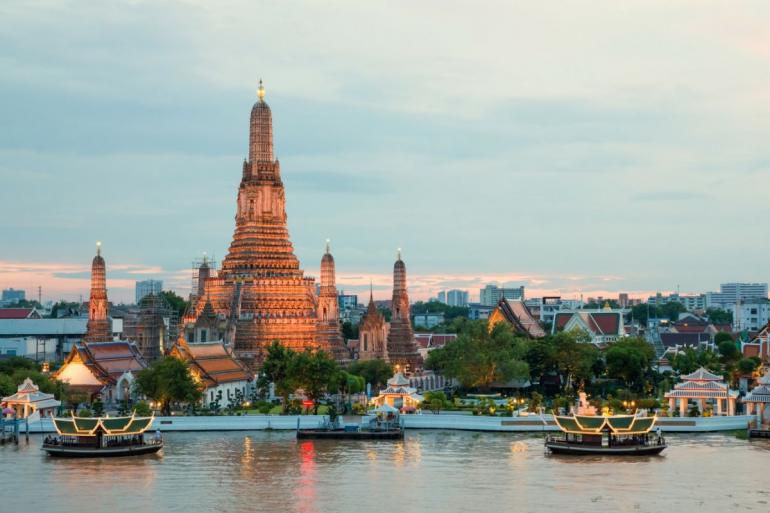 Brussels, 30 June 2017: Having long served as the most widely recognised platform for discussing natural refrigerants in Europe, North America, Japan and Australia, the ATMOsphere conference series is now coming to Southeast Asia for the first time.
In the wake of several important developments in the APAC region in the past year – not least the Kigali Agreement to phase down HFCs, Jan Dusek, managing director, shecco Japan and APAC business development manager, stressed that now is the right time for a conference in Southeast Asia.

"We're hearing more and more about first projects with natural refrigerants in countries like Malaysia, Thailand, Indonesia, and Vietnam. Additionally, the first natural refrigerant subsidies are beginning in some of these countries, so now is the right time to have the conference and answer the question: how can we get more of this?" he said.

For its 4th edition, ATMOsphere Asia will be relocating to Bangkok, Thailand for the first time. The conference will be held on 6 September 2017 at the exquisite Sofitel Bangkok Sukhumvit hotel, the day before the Bangkok RHVAC trade show (7-9 September), which ranks among the world's best HVAC&R exhibitions.

Dusek explained that the goal of bringing ATMOsphere to Southeast Asia is to build on ATMOsphere's existing global brand recognition and leveraging it to help the region's emerging markets.

"ATMOsphere Asia in Bangkok is an opportunity to establish the base for discussion among local stakeholders and global industry experts – to share best practices but also to share what challenges end users face," said Dusek.

The conference will feature a compelling policy session with representatives from the United Nations, China's Ministry of Environmental Protection, and the National Ozone Units of Vietnam and various other countries. A market trends session with leading global suppliers will follow the policy discussion, along with an end user panel where key end users will share their experiences using natural refrigerant technologies.

"We're very excited to learn about new projects with CO2 transcritical in retail, commercial CO2 heat pumps, ammonia/CO2 systems in cold stores and food processing, as well as hydrocarbon plug-in systems," said Dusek.

The sessions will conclude with groundbreaking technology case studies in industrial and commercial applications. A networking dinner will conclude the event. Click here to see the programme.

"The meeting in Bangkok will be an opportunity to learn much more about what is already happening on the ground," Dusek said.

ATMOsphere Asia is accepting case studies from industry, end users and other organisations that are keen to showcase their latest cutting-edge projects with natural refrigerants in the region until 14 July. More information about the submission guidelines is available here.



Sponsors

Platinum: Mayekawa Heavy Industries

Gold: Danfoss, EPTA, Emerson

Silver: Carel, Panasonic

Bronze: Temprite, Alfa Laval, Embraco, Liebher, KAV Consulting



About shecco

shecco has been helping to bring climate friendly technologies faster to market for the past 15 years. shecco supports over 150+ partners worldwide in the HVAC&R sector, where the focus is on sustainable refrigeration, heating & cooling technologies using natural refrigerants, including CO2, hydrocarbons, ammonia, water and air.

With headquarters in Brussels, Belgium, and offices in the US and Japan, shecco offers marketing and communication services globally in three areas: 1) media, 2) events and, 3) market development.