British Civil Helicopter Operator Selects Honeywell's Avionics Protection Plan For Emergency Missions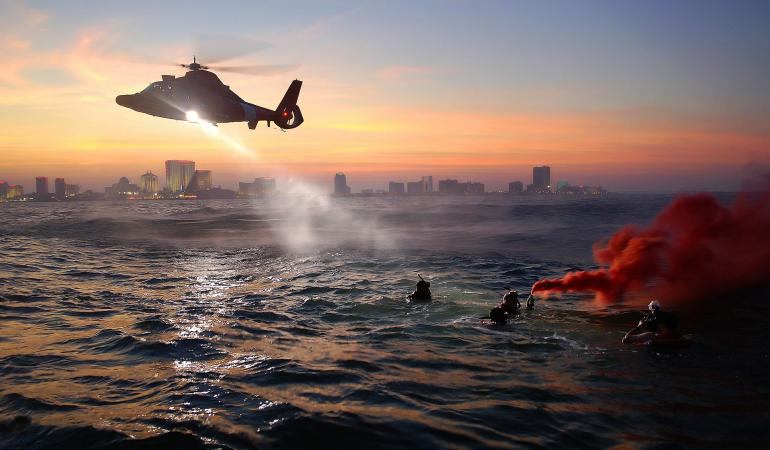 Pixabay
ROLLE, Switzerland, Feb. 22, 2018 /PRNewswire/ -- Honeywell (NYSE: HON) has signed a five-year contract with Bristow Helicopters for its Honeywell Avionics Protection Plan (HAPP). The agreement will cover 26 of Bristow's Leonardo AW139 helicopter fleet.
Under the agreement, Bristow Helicopters will benefit from full maintenance protection coverage for the avionics suite of its search and rescue fleet, providing improved cost forecasting. The company will also have access to repair and parts exchange services in addition to support from Honeywell and its global network of authorized service centers to return its helicopters back to the sky quickly and efficiently.


"We want our customers to be prepared for the unexpected. While operational and fuel costs can be unpredictable, maintenance costs don't have to be," said Mark Harding, global sales director for HAPP, Honeywell Aerospace. "Our avionics maintenance plans are built to help operators drive greater operational efficiency. With fixed yearly contract prices and rapid service, even if your failures increase your budget does not have to."


Honeywell offers a variety of maintenance contract options, allowing operators to choose the plan that best meets their requirements for exchange and repair services. HAPP also provides coverage on all Honeywell avionics systems across civil service rotary fleets, as well as commercial and business helicopters.
Bristow Helicopters provides industrial aviation services, including offshore transportation, search and rescue, and support services. The addition of HAPP expands on the relationship between the two companies, with Honeywell's Sky Connect flight data monitoring system already in use across Bristow's fleet.
Supporting Resources
Honeywell Aerospace products and services are found on virtually every commercial, defense and space aircraft, and its turbochargers are used by nearly every automaker and truck manufacturer around the world. The Aerospace business unit develops innovative solutions for more fuel-efficient automobiles and airplanes, more direct and on-time flights, safer flying and runway traffic, along with aircraft engines, cockpit and cabin electronics, wireless connectivity services, logistics, and more. The business delivers safer, faster, and more efficient and comfortable transportation-related experiences worldwide. For more information, visit www.honeywell.com or follow us at @Honeywell_Aero and @Honeywell_Turbo.
Honeywell (www.honeywell.com) is a Fortune 100 software-industrial company that delivers industry specific solutions that include aerospace and automotive products and services; control technologies for buildings, homes, and industry; and performance materials globally. Our technologies help everything from aircraft, cars, homes and buildings, manufacturing plants, supply chains, and workers become more connected to make our world smarter, safer, and more sustainable. For more news and information on Honeywell, please visit www.honeywell.com/newsroom.