CAREL at WT Europe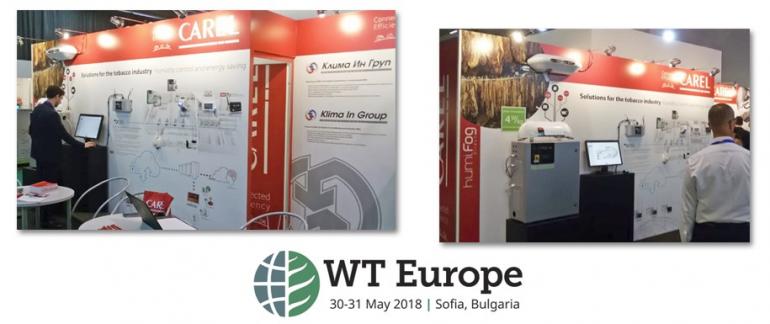 carel.com
On 30 and 31 May, CAREL exhibited with its own stand at World Tobacco Europe 2018, one of the leading events in the tobacco market. CAREL's knowledge of this growing sector has increased over the last few years: indeed, CAREL now offers a vast range of controllers and humidifiers for these applications.
Tobacco is a hygroscopic material and if the surrounding air is too dry, it naturally tends to release moisture into the environment. To ensure air quality in production areas and process efficiency, the tobacco industry therefore needs to feature systems to monitor air humidity and ensure it remains stable. CAREL controllers make it possible to avoid variations in relative humidity and guarantee maximum workability and process efficiency, preserve the characteristics of tobacco leaves, thus reducing weight loss, preserve the natural aroma of tobacco, and ensure the best finished product quality.
"The World Tobacco Europe show was a valuable opportunity to make contact with numerous tobacco industry specialists in the EMEA area", commented Mirco Cauz, Managing Director of CAREL Central and Southern Europe. "We took the opportunity to highlight the key role of our high-efficiency humidity control solutions in the tobacco industry. We presented the new features of our humidification appliances: these are now equipped with IoT supervisor interfaces that will provide additional opportunities to make production processes and system maintenance more efficient".