CARREFOUR MARKET CHOOSES THE ARNEG GROUP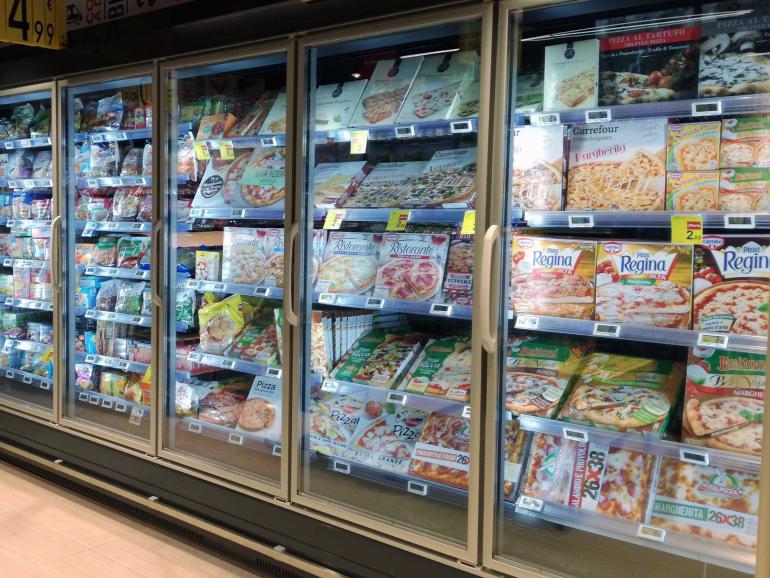 arneg.it
The refrigeration at the service of the supermarket in Ardea open 24/7
Carrefour Market carries on opening new supermarkets in Italy and the last one has been the new store in Ardea, Rome.
The supermarket offers a wide range of fresh food departments: starting from the butchery, the gastronomy, passing through the fruit and vegetable department.
But not only that. The store also provides every day a wide range of gluten free, vegetarian, vegan and healthy products, all in line with new customer trends.
Two aspects stand out in the supermarket: the wide selection of fresh food and the store's designcharacterized by floors and wall coverings customized with a colored cement pattern that fits perfectly with the furniture supplied by the Arneg Group.
Arneg and Oscartielle have had the pleasure of being part of the store's suppliers.
In particular, they have furnished the store with their best retail solutions:
- KORINTHOS 3, both in its showcase model for cheeses, dairy and gastronomy products and
in the hot case version;
- LONDON 3, the serve-over counter used for displaying cold cuts and meat;
- OSAKA 3P, the vertical cabinet with sliding glass doors used to store pre-packed products;
- the vertical cabinet with glass doors ASTANA for frozen products;
- PANAMA 3P, the vertical cabinet used for fruit and vegetables, while in its rear service version for displaying large cheeses.
Butchery, delicatessen, gastronomy, bakery, fruit and vegetables are just some of the many departments offered by the Carrefour Market supermarket. But there's more!
The supermarket in Ardea counts a wide range of services for the customer: from the laundry service, to home delivery to technological services such as printing service.
The new Carrefour Market in Ardea is worth definitely a visit.