Carrier Celebrates 30 Years of its Energy Modeling Software with Customers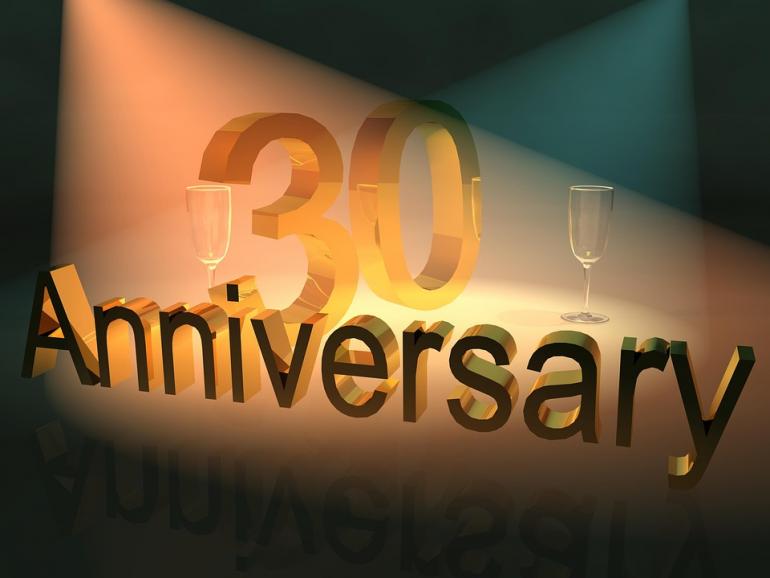 Carrier is proud to celebrate the 30th birthday of its Hourly Analysis Program (HAP) with its engineering customers around the world. The celebration commemorates the original launch of HAP and its evolution over the past 30 years. Carrier sales engineers are also sharing their excitement about the future release of HAP version 6.0 software, expected next year. Carrier, a world leader in high technology heating, air-conditioning and refrigeration solutions, is a part of UTC Climate, Controls & Security, a unit of United Technologies Corp. (NYSE: UTX).
Introduced in 1987, HAP was among the first hour-by-hour energy modeling tools to run on an engineer's own desktop computer. Before HAP software was available, energy modeling was accomplished manually or with software tools run on the vendor's mainframe computer. The original HAP software was groundbreaking by making energy modeling more affordable, more accessible, and more flexible for engineers.
In addition, HAP was one of the first tools to offer seamlessly integrated system design and energy modeling capabilities for heating, ventilating and air conditioning (HVAC) applications. Over the past 30 years, HAP has been continuously improved to keep pace with changes in HVAC technology industry practices, ASHRAE standards and computer technology. It is now used by engineering firms worldwide.
"It's important for us to celebrate this anniversary with our HAP subscribers, as their engagement and feedback over the years has been key to HAP's longevity and success," said Chris Opie, director, North America Commercial Marketing. "Through literally thousands of interactions – with our software help desk experts, in training classes, surveys, and focus groups – our customers have guided us in advancing the software and keeping it at the leading edge of HVAC engineering tools."
"Those customer consultations have led us to create a new generation of HAP software starting with HAP version 6.0," Opie added. "HAP version 6.0 will include graphical methods for defining building floor plans and elevations, to greatly improve modeling productivity, as well as advances in load calculation and simulation capabilities."
Expected to be available in 2018, HAP v6.0 will transform how building spaces are designed while retaining its familiar look and feel to help users apply their expertise and remain productive with the software.
To support consulting engineers, Carrier University provides on-line and classroom training for system design theory and specific programs, on-line videos, seminars and symposiums, newsletters and even fully-functioning 90-day free trials of select programs, including HAP.
The HAP program is part of the Carrier eDesign software suite created specifically for the HVAC system designer. Additional information about Carrier eDesign suite of software programs, contact your local Carrier expert or visit carrier.com/eDesign.
About Carrier
Founded by the inventor of modern air conditioning, Carrier is a world leader in high-technology heating, air-conditioning and refrigeration solutions. Carrier experts provide sustainable solutions, integrating energy-efficient products, building controls and energy services for residential, commercial, retail, transport and food service customers. Carrier is a part of UTC Climate, Controls & Security, a unit of United Technologies Corp., a leading provider to the aerospace and building systems industries worldwide. For more information, visit www.carrier.com or follow @Carrier on Twitter.
ASHRAE® is a registered service mark of the American Society of Heating, Refrigerating and Air-Conditioning Engineers, Inc.