Carrier China Keeps Shanghai Cool by Supporting Another Landmark at the Bund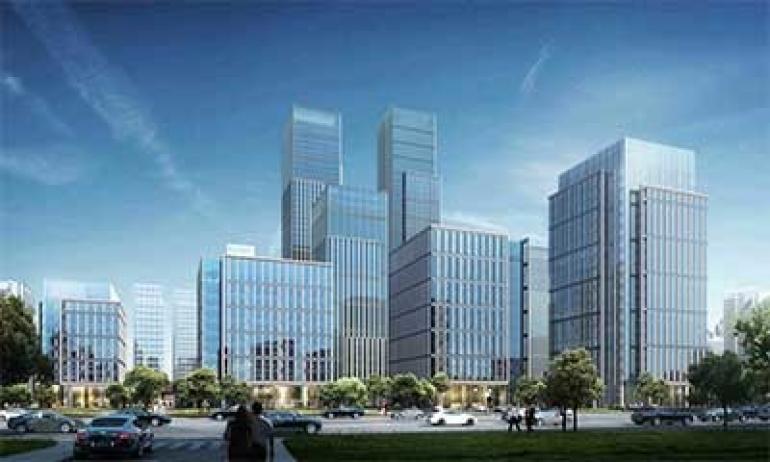 carrier.com
Carrier China has been selected by China Minsheng Bund Real Estate Development Co., Ltd. to provide 26 Carrier AquaForce® 30XQ air-cooled screw heat pumps and nine group control systems for Dongjiadu Financial City. As the new centerpiece of Shanghai's West Bund district, Dongjiadu Financial City is slated to become an urban landmark, much like Lujiazui Financial Center. Carrier China is a part of Carrier, a world leader in high-technology heating, air-conditioning and refrigeration solutions, a part of UTC Climate, Controls & Security, a unit of United Technologies Corp. (NYSE: UTX).
Carrier AquaForce 30XQ air-cooled screw heat pumps and group control systems are the premium solution for commercial applications where optimal performances and maximum quality are required. In particular, the 30XQ air-cooled screw chillers feature a number of innovative technologies including efficient and non-ozone depleting HFC-134a refrigerant, high-performance dual-screw compressors, electronic expansion valves, an advanced economizer circulation design, and a brand-new intelligent TouchPilot TM control platform. The chillers are also equipped with the fourth-generation Flying Bird TM low-noise axial fan which ensures a quieter operation without intrusive low-frequency noise.
"Since introducing air conditioning to the Bank of China in Shanghai in 1937, Carrier has continued to deliver cutting-edge HVAC solutions to support new infrastructure in this city. The Dongjiadu Financial City project once again demonstrates Carrier's well-proven track record in innovation and excellence. We will continue to work closely with local businesses and the government to build Shanghai into an international financial center," said Airfree Liang, general manager of Carrier Shanghai.
The Dongjiadu area, where Shanghai's earliest stone-gate neighborhoods were built, will be developed into Dongjiadu Financial City, which will become the heart of Huangpu District's Central Activities Zone, on a par with Pudong District's Lujiazui financial center. With an area of 1,200,000 square meters, Dongjiadu Financial City will contain commercial, cultural and entertainment facilities, while preserving the area's heritage with a corridor displaying historic and cultural pictures and demonstrations. At MIPIM Asia, the annual property leaders' summit in Asia Pacific organized by Reed MIDEM, the Dongjiadu Financial City project was awarded the honorary title of the Best Chinese Future Mega Project.