Chinese Appliance Leader Uses Honeywell Solstice® For Energy-Efficient Refrigerator Insulation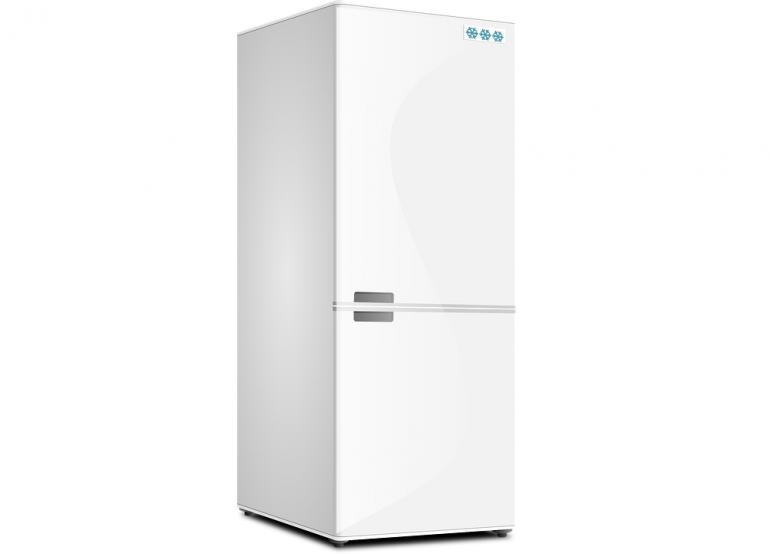 MORRIS PLAINS, N.J., Aug. 16, 2017 /PRNewswire/ -- Honeywell (NYSE: HON) announced today that TCL Corporation, one of China's largest manufacturers of appliances and electronics, is using Honeywell's Solstice® Liquid Blowing Agent (LBA) in its refrigerator insulation to increase energy efficiency and further reduce climate impact. TCL manufactures approximately 2 million refrigerators annually at its world-class appliance industrial manufacturing park in Hefei.
Chinese manufacturers produce 70 million refrigerators per year, which is more than half of all refrigerators produced globally. Many are insulated with foam made with high-global-warming-potential (high-GWP) chemicals such as hydrochlorofluorocarbons (HCFCs) and hydrofluorocarbons (HFCs). Blowing agents are a critical ingredient in foam insulation used in appliances, allowing the foam to expand and enabling its excellent insulating performance, which in turn improves energy efficiency.
Blowing agent blends made with HFCs and hydrocarbons can have GWPs of more than 150. Solstice LBA has a GWP of 1, which enables TCL to export its products to Europe and meet the region's stringent F-Gas regulations.
By transitioning to Solstice LBA, which is based on next-generation hydrofluoro-olefin (HFO) technology, TCL joins more than a dozen appliance manufacturers worldwide that have chosen Honeywell's ultra-low-GWP blowing agent to improve insulation performance, reduce energy use and meet changing environmental regulations.
"Solstice LBA's ultra-low-GWP provides a 4 percent improvement in energy efficiency, making it the obvious solution to meet our customers' expectations to continually reduce climate change impact," said Zhengming Cui, Chief Technology Officer, TCL.
TCL began the transition to HFOs earlier this year when it converted from a hydrocarbon/HFC blend to a hydrocarbon/Solstice LBA blend for export refrigerator production at its Hefei, China facility.
Solstice LBA is a highly efficient insulator. In addition to household appliances, it is used in a variety of rigid foam insulation applications such as shipping containers, spray foam insulation and insulated metal panels. It also is used in flexible foam applications such as those used in furniture, car seats and footwear.
"Worldwide demand for Solstice LBA is growing at an unprecedented rate as industries seek to use environmentally preferable solutions to achieve energy efficiency, meet regulations and lower their carbon footprints," said Patrick Clifford, global business manager, Honeywell foam blowing agents. "TCL's adoption of Solstice LBA not only advances our next-generation blowing agent technology in China, but it also builds on the momentum that we are seeing globally for an alternative to high-GWP blowing agents. We are committed to helping appliance OEMs through this transition to low-GWP solutions such as Solstice LBA."
Solstice LBA is nonflammable (ASTM E-681) and considered VOC-exempt per the U.S. Environmental Protection Agency (EPA). It is registered under the European Union's REACH program. Honeywell's U.S.-based, world-scale capacity manufacturing plant for Solstice LBA started up in May 2014.