Coalition Asks President Trump To Let All Americans Rebuild U.S. Infrastructure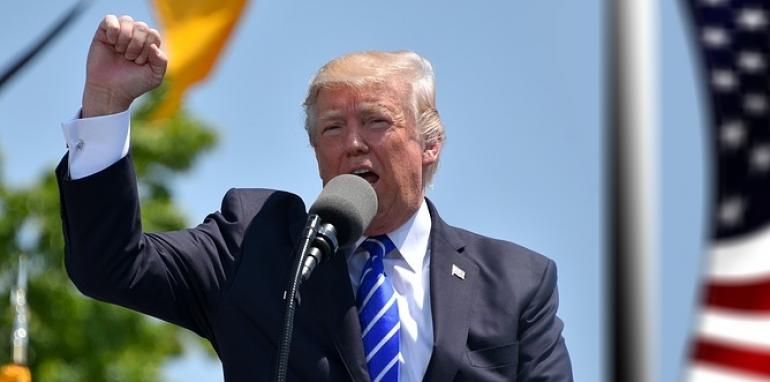 ABC and a coalition of construction and business associations sent President Trump a letter urging him to eliminate government-mandated project labor agreements (PLAs) on federal and federally assisted projects, allowing all qualified contractors and Americans to fairly compete to build and work on these taxpayer-funded projects.
In the letter, the coalition called for "regulatory reform to create a level playing field in the procurement of government construction contracts, increase competition, help small businesses grow, curb construction costs and spread the job-creating benefits of federally funded contracts throughout the entire construction industry.

"Currently, the construction industry faces a skilled labor shortage of almost 500,000 people," said the letter. "If the construction industry grows at a modest two to three percent rate over the next few years and an infrastructure bill resulting in an additional $1 trillion worth of construction is added into the equation, the industry could need to fill an additional one million more jobs as early as 2020. Therefore, it makes little sense to continue a policy that artificially restricts the vast majority of skilled American labor and qualified contractors from competing to deliver to taxpayers the best possible product at the best possible price."

"If the Trump Administration creates an inclusive policy so all Americans and all qualified companies can make America's infrastructure great again, it would be a win-win for taxpayers and the U.S. economy," said ABC Vice President of Regulatory, Labor and State Affairs Ben Brubeck.

ABC and the coalition have repeatedly petitioned President Trump to rescind President Obama's Executive Order 13502, which encourages federal agencies to require project labor agreements (PLAs) on federal contracts to build projects of $25 million or more on a case-by-case basis, and replace it with Executive Orders 13202 and 13208, which prohibit PLAs from being required on federal and federally assisted construction projects.

In 2017, ABC members won $3.6 billion of federal contracts worth more than $25 million—more than half of the value of such large-scale contracts.

A total of 24 states have passed measures restricting government-mandated PLAs ensuring fair and open competition on public works projects.

Learn more about ABC's successful fight against government-mandated PLAs at TheTruthAboutPLAs.com.