Daikin Applied proposes expanding its manufacturing presence in Minnesota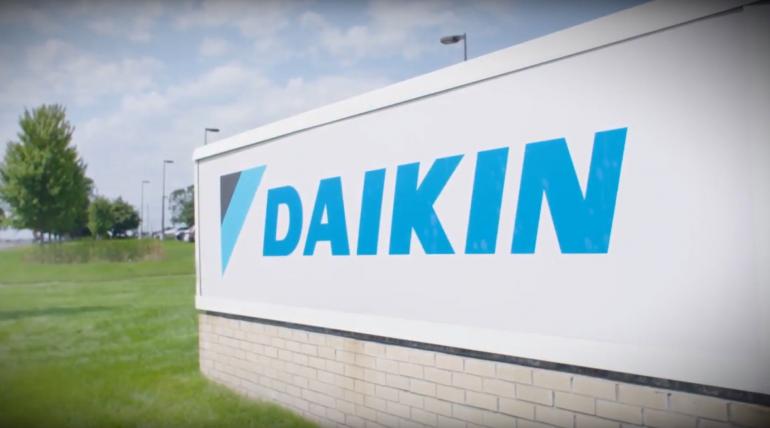 news.daikinapplied.com
MINNEAPOLIS - On its journey to become the number one applied HVAC manufacturer in North America, Daikin Applied announced its proposal to expand production capabilities with a new state-of-the-art, built-to-order manufacturing facility in Southern Minnesota, north of the city of Faribault.
Daikin Applied is a division of Daikin Industries, the world's number one air conditioning company headquartered in Japan. As the global HVAC leader, Daikin Industries has more than 90 production bases around the world to meet the specific needs of regional world markets, including two successful US plants in Faribault and Owatonna, Minnesota. Daikin Industries' executives and team members explored multiple site options outside of the US, in different regions of the US, and different Minnesota locations; and have recognized Southern Minnesota as the best opportunity for the planned state-of the-art manufacturing facility, given the region's skilled talent base and past achievements in designing and producing complex, highly specified equipment.
Vice President and General Manager Will Fort leads operations at both Minnesota plants, and will spearhead the development of this new factory. "We have grown our operation within the city of Faribault over fifty years. In 2000, we opened the Owatonna factory, and completed a major expansion there in 2014 to triple its size," said Fort. "Our strong growth in recent years is the result of having highly skilled people in the plants, expert product design and marketing teams in our Plymouth headquarters, and the commitment from Daikin Industries to manufacturing excellence."
Daikin Applied currently employs approximately 900 people in its factories in Southern Minnesota. As such, they have become a significant employer in the region. "We're fully invested in this community," said Matt Alexejun, Senior Director of Human Resources for manufacturing. "We know that our company only grows when our people grow. So we invest not just in the best training for our employees; we extend that commitment into the community by offering programs and training opportunities at local high schools and colleges."
"We certify master regional braze trainers through excellent Dojo training in Japan," said Fort. A Dojo is an immersive learning space. "The regional trainers then pass that international knowledge, skill and certification onto all our production braze operators, ensuring the quality of our product. No one else in the industry can do that." Daikin engages prospective employees in the community through partnerships and company-funded vocational programs at local colleges and high schools, securing training grants with the Minnesota Department of Economic Development, and continues to invest in internal people-centered development programs. The new factory is expected to add significant new employment opportunities to the community.
Daikin Applied CEO Mike Schwartz said "We have some of our best people in Minnesota and Japan partnering on this important project. We're also appreciating the cooperation and assistance of the civic leaders in St. Paul and Southern Minnesota to help make this happen." To that end, Jim Glen, manufacturing liaison engineer, who brings to the team over 28 years of manufacturing experience in the region, is actively engaged with the Minnesota Department of Employment and Economic Development, Rice County and the City of Faribault to finalize state and local government financial assistance approvals to support the infrastructure, investment and employment needs of the new facility. Approval of these financial resources at the local and state government levels is key to the project proceeding, and will allow transformation of the site and bringing the factory on line in 2019.