New Danfoss controller RX1200 for electric de-icing application
New controller helps to prevent ice and snow from causing roof damage and gutter blockages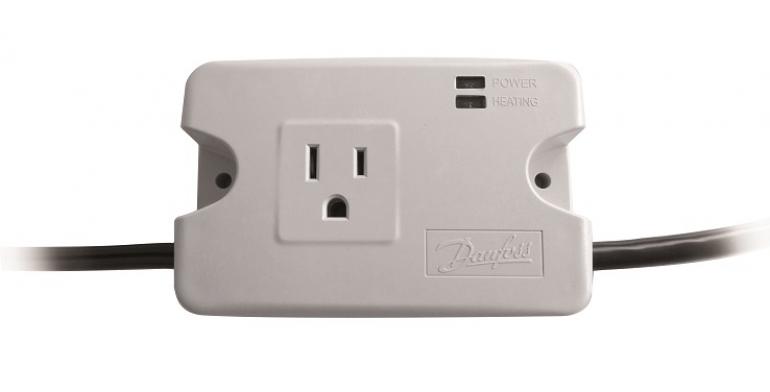 TUESDAY, JULY 25, 2017 BY DANFOSS
Danfoss today announced the release of its new RX1200 controller for electric de-icing applications.
Designed the complement Danfoss RX de-icing cables for roof and gutter applications, the RX1200 controller helps to extend the life of an outdoor electric heating system and prevent damage and leaks. By sensing both moisture and temperature conditions, the RX1200 can activate or de-activate the cables as needed, reducing energy consumption by up to 75 percent compared to a controller that measures temperature alone.
Rated at a maximum of 10.2 Amps/120 Volts (max. 1,225 Watts), the fully-automatic RX1200 comes pre-assembled and ready to install, and offers easy, no-maintenance operation.
Danfoss RX de-icing cables for roof and gutter applications are installed along the edges of roofs, gutters, downspouts, and places where there is a risk of ice and snow formation. Danfoss RX cables can be installed on most common types of roof construction and help to reduce damage, leaks, and the danger of falling ice. They are available in a variety of lengths and are constructed with a superior PCV and 100 percent aluminium foil screen. Teflon encapsulated dual conductor heating element prevents electrical shock, ensuring a safe installation.