Emerson and Informetric Integrate Batch Reporting Technology to Cut Reporting Time in Half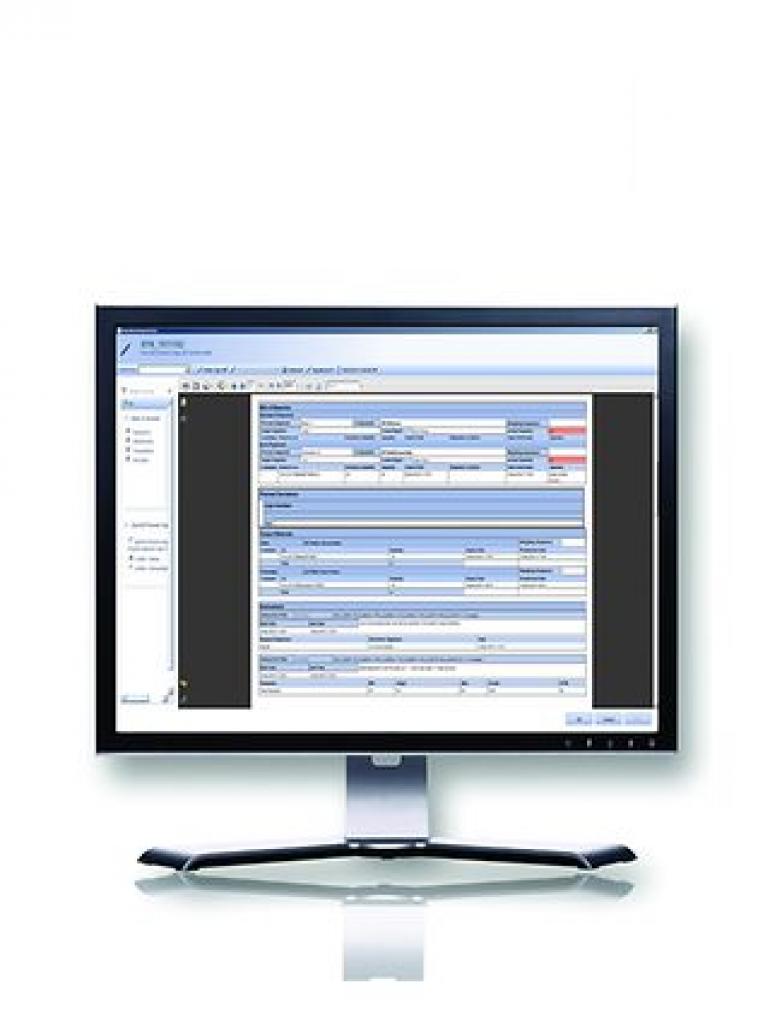 Expedited batch reporting solution removes critical roadblocks in pharmaceutical production and improves manufacturing process from project design to product release
AUSTIN, TEXAS (November 16, 2017) – Emerson is expanding its alliance agreement with Informetric Systems, a leading developer of data collection and reporting applications, to help life sciences companies deliver more than 50 percent reduction in batch reporting time while getting rid of bottlenecks in batch release processes. Emerson's Syncade manufacturing execution system (MES) is integrating Informetric's InfoBatch™— flexible electronic batch reporting technology — to improve operational efficiency and eliminate reporting roadblocks in the batch release process.
Purpose-built for life sciences and targeted at Good Manufacturing Practice (GMP) production, InfoBatch offers the automated security and traceability necessary to help pharmaceutical and biotech products pass regulatory scrutiny. Using this reporting functionality, Syncade will break down silos of information, facilitating easier reporting and reducing the time required for the batch release process. Users will no longer need to integrate multiple systems across the operations landscape to collect data for reporting, delivering faster and easier report generation.
This integration will also allow Syncade users to incorporate alarms and events directly from the DeltaV™ Batch Historian as well as graphical trends from DeltaV. Moreover, InfoBatch's easily configured report generation tools help Syncade deliver more agility around batch report design.
"Life sciences organizations need to reduce the time spent on reporting activities without compromising product quality and compliance," said Tom Snead, president of life sciences and partnerships at Emerson. "The incorporation of Informetric's reporting technology with Syncade allows companies to eliminate critical complications in batch review and release processes while still ensuring clear, accurate, and compliant reporting."
As the number of pharmaceutical manufacturers around the globe continues to increase, shortening a product's time-to-market is more important than ever. In the early stages of project design, streamlined configuration of reports will get projects up and running faster. These same benefits will continue to provide value throughout the lifecycle of the project, helping users adapt as product and processes mature, ultimately reducing delays and errors that can hold up the manufacturing process and reduce a company's ability to deliver life-saving medicines to patients.
The batch review solution is part of an expanded alliance agreement between Emerson and Informetric Systems. With the agreement, users experience the same reporting environment in the DeltaV distributed control system (DCS) and Syncade MES, establishing one common, simple solution for batch release.
"Life Sciences organizations see tremendous benefits to increases in operational efficiency, but silos of data surrounding different departments make these improvements hard to implement," said Bob Engel, CEO of Informetric. "Our partnership with Emerson opens up a whole new range of applications and opportunities targeted at delivering intuitive, enterprise-level reporting, adding to the value chain of bringing a product to market."
For more information on Emerson's Syncade MES, go to www.emerson.com/syncade
For more information about Emerson's life sciences capabilities, go to www.emerson.com/lifesciences
For more information on Informetric's InfoBatch go to www.informetric.com/infobatch.html
Additional resources:
• Join the Emerson Exchange 365 Community
• Connect with Emerson Automation Solutions via
Twitter Facebook LinkedIn Google+ YouTube

About Emerson
Emerson (NYSE: EMR), headquartered in St. Louis, Missouri (USA), is a global technology and engineering company providing innovative solutions for customers in industrial, commercial, and residential markets. Our Emerson Automation Solutions business helps process, hybrid, and discrete manufacturers maximize production, protect personnel and the environment while optimizing their energy and operating costs. Our Emerson Commercial and Residential Solutions business helps ensure human comfort and health, protect food quality and safety, advance energy efficiency, and create sustainable infrastructure. For more information visit Emerson.com.