Emerson Introduces SIL Certified Vortex Flow Meters to Enhance Plant Safety and Reliability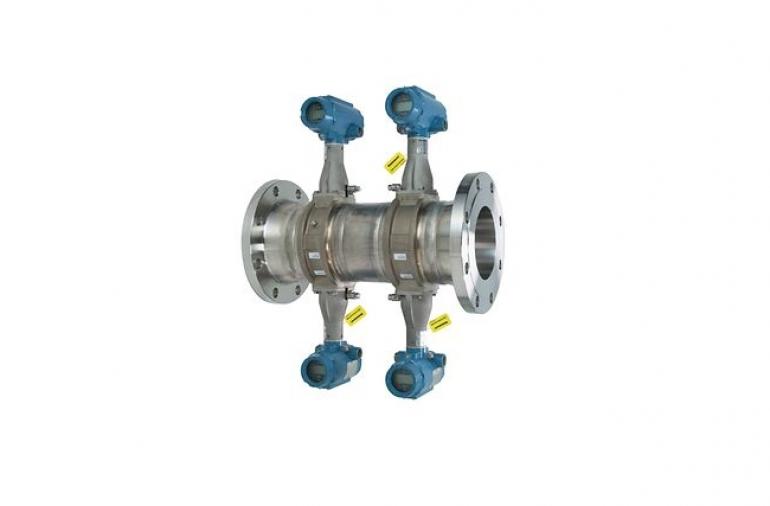 Emerson
New SIL 2/3 certified vortex meters for Safety Instrumented Systems reduce process downtime and prevent spurious trips.
EDEN PRAIRIE, MINN (January 30, 2018) – Facilities with Safety Instrumented Systems can now take advantage of the new SIL 2/3 functional safety certification of Emerson's Rosemount 8800 Vortex Flow Meters, per IEC 61508, which can help mitigate risk, enhance plant safety, and protect personnel.

The non-clog Rosemount 8800 Vortex portfolio offers safety and reliability features such as online removable sensors to reduce process downtime and a critical process valve for aggressive applications which increases personnel safety by preventing exposure to hazardous fluids. A variety of configurations are available to suit a variety of requirements, including flanged, wafer, reducer, dual, and quad meter body styles, supporting installations up to 12-inch (300 mm) line sizes.

Per an accredited 3rd party assessment, a single Rosemount 8800 Vortex meter may be used up to SIL 2. The Dual Vortex meter is capable of up to SIL 3 and offers a simple drop-in solution to reduce installation costs. This configuration includes a single or dual shedder bar(s), dual sensing elements, and dual transmitters for redundancy and 1oo2 voting to reduce unexpected shutdowns.

Exclusive to Emerson, the Rosemount 8800 Quad Vortex uses a dual shedder bar, quadruple sensor, and quadruple transmitter configuration to meet hardware fault tolerances and eliminate the need for multiple flow meters. This option offers the highest level of reliability to guard against spurious trips using 2oo3 voting and includes a fourth transmitter for process control.

"The new addition of SIL 2/3 certification allows Emerson to offer the most comprehensive Vortex portfolio to address the importance of plant safety, process availability, and measurement stability," said Wally Baker, director of product marketing for Rosemount vortex flow meters.

For more information, visit www.Emerson.com/Vortex
Additional resources:
• Join the Emerson Exchange 365 Community
• Connect with Emerson Automation Solutions via
Twitter Facebook LinkedIn Google+ YouTube

About Emerson
Emerson (NYSE: EMR), headquartered in St. Louis, Missouri (USA), is a global technology and engineering company providing innovative solutions for customers in industrial, commercial, and residential markets. Our Emerson Automation Solutions business helps process, hybrid, and discrete manufacturers maximize production, protect personnel and the environment while optimizing their energy and operating costs. Our Emerson Commercial and Residential Solutions business helps ensure human comfort and health, protect food quality and safety, advance energy efficiency, and create sustainable infrastructure. For more information visit Emerson.com.