Emerson Introduces Technology to Control Multiple Smart Thermostats on Single Dashboard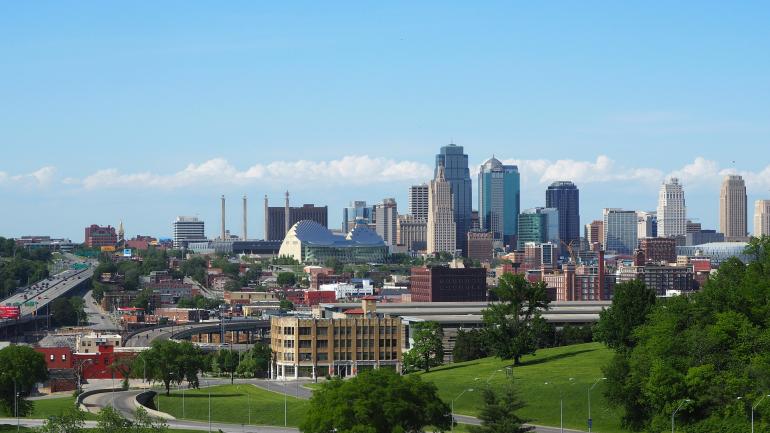 Pixabay
Sensi™ Multiple Thermostat Manager combines convenience with technology for affordable, easy building temperature control ST. LOUIS (Jan. 16, 2018) – Emerson (NYSE: EMR), a leader in the thermostat and HVAC controls industry, today announced Sensi™ Multiple Thermostat Manager, the company's latest innovation to leverage Internet of Things technology to help ensure human comfort and energy efficiency.
The Sensi™ Multiple Thermostat Manager is a software application that can manage and control multiple heating and cooling systems through one convenient online portal. The software solution works with Sensi Wi-Fi Thermostats to create a powerful and affordable HVAC management solution for businesses that typically have multiple HVAC systems across one or several buildings or even locations.
The Sensi Multiple Thermostat Manager provides a best-in-class user experience, empowering facility managers to create thermostat groups and make batch setting changes to balance occupant comfort with energy savings and operational efficiency.
An alternative to costly large-scale building management systems, Emerson's latest offering in its top-rated Sensi platform became a reality as the result of listening to customer needs in the research and development process. While bigger office buildings often require massive commercial HVAC systems, smaller businesses, schools and places of worship often rely on solutions like the Sensi thermostat to keep buildings comfortable year-round.
"We're committed to engaging with our customers to understand their needs and their wish lists for their industries," said Robert T. Sharp, executive president of Emerson Commercial and Residential Solutions. "Customers were sharing that the Sensi thermostat made it easy to remotely control thermostats in buildings they manage, but that being able to change multiple thermostats in one process would help them do their jobs more efficiently."
Through the Sensi Multiple Thermostat Manager, facility managers are able to experience significant savings—both in energy conservation and manpower. Facilities no longer have to rely on janitorial or evening staff to adjust every thermostat to keep the system from running overtime on evening or weekends. Now, the facility manager can simply make adjustments in a seamless interface that impacts multiple thermostats at once.
Schools and churches participating in a Sensi Multiple Thermostat Manager Pilot have already seen the benefits of being able to control many thermostats through the group function, particularly during unexpected circumstances like a sudden shift in temperature or change in facility schedule.
"The ability to create a group and adjust temperatures with a single click has been a big time-saver," said Randy Starkey, lead pastor at Victory Church in Pevely, Mo. "The batch function has made it possible to eliminate multiple trips to thermostats, giving us the resources we need to be more efficient and strategic in our utility maintenance. We have three buildings on our campus and now we can easily control a whole building at once, saving lots of time."
The Sensi Multiple Thermostat Manager works with any Sensi, including the new Sensi Touch Wi-Fi Thermostat and updated Sensi Wi-Fi Thermostat. The application is compatible with many HVAC systems without the need for an extra controller. Facility managers can use the keypad lockout feature to prevent changes to individual thermostats and also receive smart alerts when extreme temperature changes are detected.
The new Sensi Multiple Thermostat Manager service will be available for $1 per thermostat per month. Monthly and annual pricing options are both available. Additionally, all new users will receive a 30-day free trial.
For more information, visit sensicomfort.com or connect with Sensi thermostat on Facebook and Twitter. Professional contractors interested in providing the Sensi Multiple Thermostat Manager solution should visit emerson.com/sensimanager
About Emerson
Emerson (NYSE: EMR), headquartered in St. Louis, Missouri (USA), is a global technology and engineering company providing innovative solutions for customers in industrial, commercial, and residential markets. Our Emerson Automation Solutions business helps process, hybrid, and discrete manufacturers maximize production, protect personnel and the environment while optimizing their energy and operating costs. Our Emerson Commercial and Residential Solutions business helps ensure human comfort and health, protect food quality and safety, advance energy efficiency, and create sustainable infrastructure. For more information visit Emerson.com.