Emerson Opens Solutions Center in Singapore to Accelerate Digital Transformation for Industrial Customers in Asia Pacific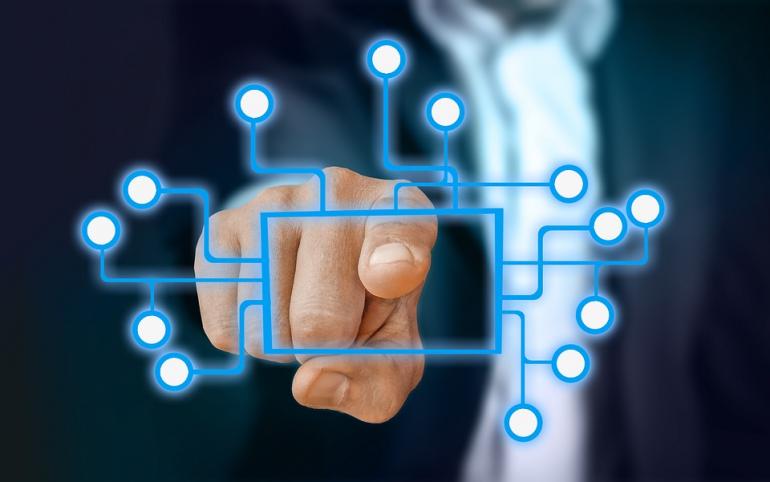 Customers can experience the integration of Industrial IoT technologies and digital workforce in driving productivity gains
SINGAPORE (November 17, 2017) – As part of its drive to make Singapore a hub for the delivery of Industrial Internet of Things (IoT) technologies and services for customers across Asia Pacific, Emerson (NYSE: EMR) today opened a customer-focused Solutions Center at the regional headquarters of its Automation Solutions business here in Singapore. To mark the opening, the company also unveiled a collaborative project implemented under the Memorandum of Cooperation signed with Singapore Polytechnic to advance training of the digital workforce of the future.
The newly opened Emerson Solutions Center in Singapore brings to life the capabilities of Emerson's Plantweb™ digital ecosystem, the industry's most comprehensive Industrial IoT automation platform. The Plantweb offering consists of standards-based hardware, software, intelligent devices, and services for securely implementing Industrial IoT-based solutions that can expand digital intelligence to the entire manufacturing enterprise.
The Emerson Solutions Center in Singapore has collaboration spaces with state-of-the-art multimedia technology, including augmented reality and virtual reality. Customers can get an immersive experience using Plantweb technologies to operate and maintain the digital plant of the future – with wireless sensors feeding data through a digital communications network that gets analyzed by software programs and becomes available for actionable use through apps and cloud-based services. At every step of the demonstrations, Emerson experts can help customers determine which digitalization projects provide the greatest near-term and long-term business impact.
The Emerson Solutions Center in Singapore includes two built-out plant settings. The Digital Plant in the Center features a scaled-down replica of a process manufacturing facility equipped with Emerson's foundational digital solutions for process control and safety systems, as well as new Industrial IoT technologies. The Digital Plant simulates the processes of a typical facility, such as an oil refinery, a pharmaceutical plant or a power plant. The Center also includes a Central Control Room where customers can experience simulations of critical manufacturing processes for process optimization.
"This is a first-of-its-kind facility that shows customers how automation and IoT technologies can drive measurable improvements to the bottom line of their manufacturing processes," said Ron Martin, Asia Pacific president, Emerson Automation Solutions. "Here in Singapore, we have the brightest minds in the industry collaborating with and helping our customers plan and execute their vision of future operations and working with them to reengineer their facilities to deliver Top Quartile operating performance."
"Emerson has been a long-standing partner and valued contributor towards the vibrancy of the industrial ecosystem in Singapore," said Chng Kai Fong, managing director, Singapore Economic Development Board. "Emerson's new Solutions Centre builds on Singapore's deep engineering and innovation capabilities in high-value manufacturing, to accelerate manufacturers' digital transformation journeys within Singapore and across the region. The collaboration with Singapore Polytechnic demonstrates Emerson's commitment to developing local talent, and we are pleased to partner Emerson as we work towards raising the depth and breadth of our manufacturing competencies."
The Emerson Solutions Center is the latest addition to company's growing investment in automation technologies, services, and engineering based in Singapore. Over the past three years, Emerson has established at its Singapore campus a Pervasive Sensing Center of Excellence, an Analytical Manufacturing & Integration Center, and a Global Additive Manufacturing Center. Each of these specialty centers have been building blocks that have broadened and deepened Emerson's ability to help customers across Asia Pacific adopt Industrial IoT technologies that deliver proven results and Top Quartile performance.
Singapore Polytechnic collaboration. To help provide customers with a trained, technology-savvy workforce, Emerson has teamed up with Singapore Polytechnic (SP) to support a significant upgrade to the training facilities and instructional materials for the polytechnic's Continuing Education Training (CET) courses including the Earn and Learn Program (ELP) for the chemicals sector. The ELP is part of the SkillsFuture Singapore initiative to help individuals develop skills mastery and find fulfilling careers.
Emerson will be installing control systems, essential asset monitoring, and field instrumentation in three integrated process manufacturing units at SP's chemical engineering training facility. This integrated "pilot plant" will provide CET students and full-time Diploma in Chemical Engineering students with a real-world-like setting to learn basic and advanced skills in operating and maintaining a process facility, and to practice "what-if" troubleshooting scenarios. When commissioned in June 2018, the integrated pilot plant and associated training courses will enhance SP efforts in producing Industrial IoT-ready graduates for Singapore's workforce.

About Emerson
Emerson (NYSE: EMR), headquartered in St. Louis, Missouri (USA), is a global technology and engineering company providing innovative solutions for customers in industrial, commercial, and residential markets. Our Emerson Automation Solutions business helps process, hybrid, and discrete manufacturers maximize production, protect personnel and the environment while optimizing their energy and operating costs. Our Emerson Commercial and Residential Solutions business helps ensure human comfort and health, protect food quality and safety, advance energy efficiency, and create sustainable infrastructure. For more information visit Emerson.com.