Entire c.pCO range now BACnet® B-BC certified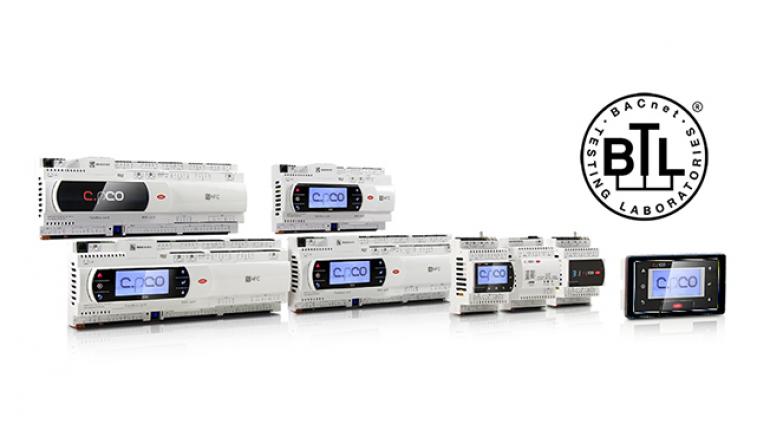 The entire c.pCO range of controllers has received BACnet® B-BC certification, confirming the reliability of the communication protocols used. Certified use of the BACnet® protocol therefore guarantees perfect interoperability between equipment and control devices for BMS systems made by different manufacturers.
"In recent years we have seen increasingly rapid progress towards network-connected high-efficiency systems to improve management and save energy" – stated Francesco Pesce, Programmable Controllers Platform Manager – 'The BACnet® protocol has been supported for many years on our optional cards and monitoring solutions, ensuring integration of CAREL's products into the building's systems. Now we have decided to make further investments so as to integrate our controllers with BACnet® as standard, making it the main connectivity reference for our high-efficiency solutions. Having the entire c.pCO range of programmable controllers B-BC certified is an important achievement. This certification means we can guarantee our customers the highest reliability in efficient, high-performance and technologically-advanced connected systems."

BACnet® International is an organisation whose task is to continuously update and maintain the protocol, while at the same time promoting its correct use across the building automation sector through interoperability testing, educational programs and promotional activities. "We work very closely with BACnet® International, whose activities are fundamental in the areas of building automation and integration", Pesce continued. "Indeed starting this year we have decided to become a Gold Member, further underlining CAREL's commitment to a sector we have been leaders in for more than forty years.