Eurovent Middle East gathered local MEP and engineering consultants in Dubai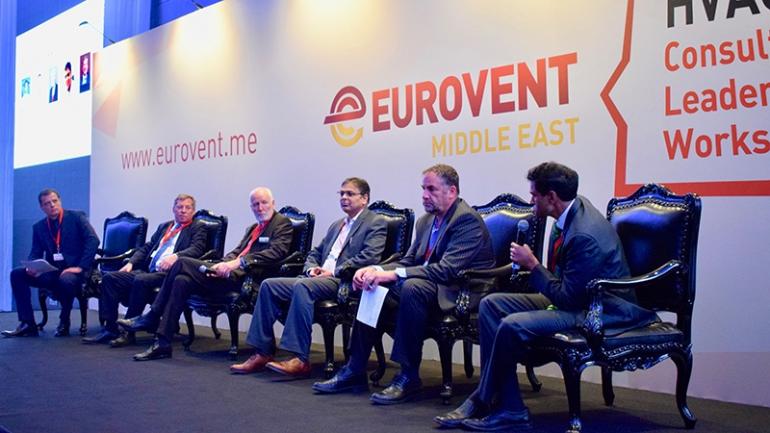 Launch event of the association's 'HVACR Consultant Leadership Workshops' saw unprecedented participation levels. Dubai, Al Garhoud. On Monday, 25 September 2017, the launch event of Eurovent Middle East's 'HVACR Consultant Leadership Workshops' took place at LeMeridien Dubai Hotel & Conference Center. The first workshop was tailor-made for local engineering and MEP consultants in the UAE and saw 232 people of the regional HVACR community and Dubai authorities participating.
The programme included a wide-range of presentations and a panel discussion covering core issues such as commissioning, life cycle costs, refrigerants, indoor air quality and environmental efficiency. The event programme and discussions reflect the increasing recognition of Eurovent Middle East as a body representing high quality HVACR manufacturers in the GCC region.
Mr Brian Suggitt, Eurovent Middle East Chairman, states: 'With our initial event, we were able to further raise the profile of Eurovent Middle East as an association within the region and to stimulate interest for future events for the HVACR community.'
The 'HVACR Leadership Workshops' Launch Event initiated a high-quality event series launched by Eurovent Middle East, which will see multiple free-of-charge workshops organised throughout 2017 and 2018. The next two upcoming workshops include: 'Commercial Refrigeration' (30 October 2017) and 'Evaporative Cooling Equipment' (22 November 2017). For more information, subscribe to the Eurovent MEssage newsletter or follow us on LinkedIn or @euroventME on Twitter.