Food Retail Evolution in Belgrade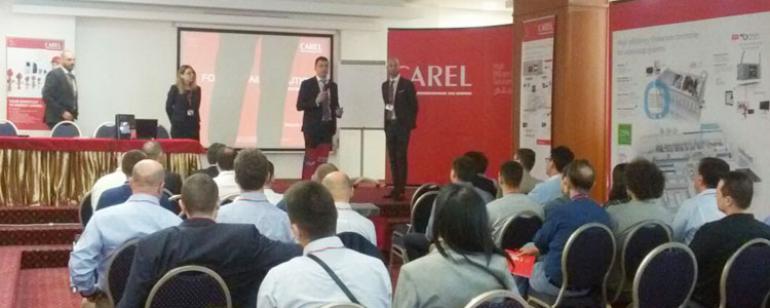 carel.com
The Food Retail Evolution event organised by our Central & Southern Europe subsidiary was held in Belgrade on 13 April. The busy program saw presentations on the future of refrigerants, types of stores (hypermarkets vs. C-stores) and CAREL's role in these trends, with special focus on the IoT platform and data management services.
"We are currently witnessing a rapid evolution of the commercial refrigeration scenario", commented Mirco Cauz, Managing Director, CAREL Central and Southern Europe. "We organised this event with the aim of underlining how CAREL's innovation and research can contribute to this evolution, being driven by F-gas, the growing importance of food preservation, the attention to investments by mass retailers and the growing trend in connected systems for data analysis".
The event on 13 April in Belgrade also saw a presentation by Miriam Solanna, HVAC/R Engineer, entitled "How will commercial refrigeration develop in the future? Focus on European regulations and trends".