Frigoglass chooses Heez for open front beverage coolers - the witness of user's experience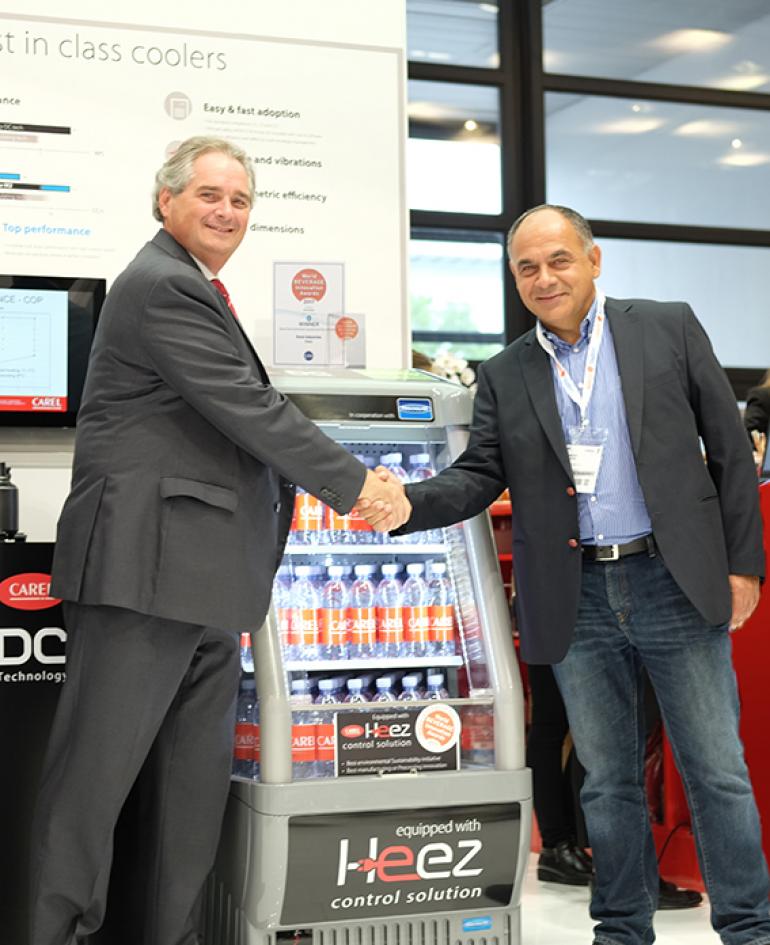 CAREL's Heez, the new solution for the control and management of beverage coolers, recently awarded with the World Innovation Beverage Award in the Best environmental sustainability initiative category at Drinktech 2017, is the solution chosen and adapted by Frigoglass for Easyreach Express, a very successful model of the Open Front segment. Heez has been the best solution to reduce the energy consumption in this challenging segment.
Stamatis Karatzas, Marketing Director of Frigoglass states
"The new Frigoglass Easyreach Express model equipped with Heez reached 40% energy savings. This will make open cooler merchandisers much more attractive for the beverage companies, and will enable them to maintain sales performances and to achieve sustainability targets."
"Frigoglass has been our partner for more than 10 years, and we are proud to have a common vision on the new challenges that a more and more demanding market is giving us. The adoption of a variable speed technology on commercial refrigerators represents a new milestone that will change the rules of the game, and will open new opportunities for our companies" states Marco Caretto, CAREL Refrigeration & Retail Head of Sales.
More info: https://www.frigoglass.com/frigoglass-easyreach-express-reaches-40-energy-savings-new-control-solution/
In the picture: Marco Caretto (CAREL Refrigeration & Retail Head of Sales) and Stamatis Karatzas, Marketing Director of Frigoglass