Honeywell's Connected Retail Solution Driving Productivity Gains In Supermarkets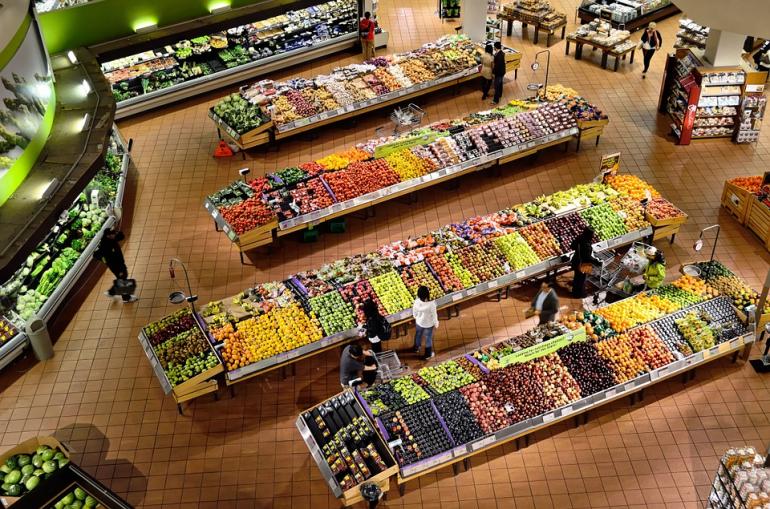 Results in retail stores demonstrate 20 percent gains in worker productivity while eliminating written checklists and reducing training times for new workers
Software solution featured at the National Retail Federation's annual expo in New York City Jan. 14-16


FORT MILL, S.C., Jan. 11, 2018 /PRNewswire/ -- Honeywell (NYSE: HON) today announced that its Connected Retail Solution is demonstrating 20 percent gains in worker productivity in retail stores.


The solution, which comprises worker-focused software that runs on an Android or iOS mobile computer and can be paired with a headset, allows retailers to improve in-store customer service and better support customers who buy online and pick up purchases in-store.
Honeywell is working with retailers to implement the software for in-store tasks, such as picking items for online orders. In recent activities with a major grocery chain, teams of workers used the software throughout their shifts for sorting shipments from a distribution center and replenishing store shelves for the next morning's shoppers.


The system will be on display at Honeywell's booth (no. 2863) at the annual National Retail Federation's (NRF) Big Show running Jan. 14-16 at the Javits Center in New York City.


"Faced with greater competition from online-only retailers, physical stores need to invest in the productivity technology and best practices that distribution centers have deployed to their workforce," said Taylor Smith, president of Honeywell's Workflow Solutions business. "With our software, we can help retailers reduce training times for new workers, improve efficiency and access greater amounts of data about their store operations. Our pilots have demonstrated that retailers can effectively apply the science from distribution centers to their brick-and-mortar stores."


Using voice prompts, the Connected Retail Solution helps retailers standardize and streamline several store tasks for their associates, such as replenishing shelves, fulfilling online orders and confirming inventory levels. Associates use voice commands to identify and document specific issues, such as missing shelf tags, incorrect set-up of marketing displays and new product introductions that may need special attention from the next shift. The software can also prioritize specific tasks for workers, such as replenishing store shelves with the most critical items.


"Retailers are offering more flexible shopping options, such as same-day pickup of orders placed online," said Smith. "With our solution, we can make the order picking and fulfillment process more efficient to increase throughput."


The software can run on a wide range of mobile devices that use iOS or Android, including Honeywell's Dolphin CT60 handheld computer. It pairs with Honeywell's SRX-SL headset, a lightweight Bluetooth® wearable device that provides workers with industry-leading speech recognition capabilities. The headset includes an integrated step counter that can be used to track worker actions and movement within the store to feed data into a labor management system.


The Connected Retail Solution captures data about store operations, including the length of time to complete work processes, the number of steps that associates take throughout their day, order-picking errors and inventory levels. With these increased analytics capabilities, operations managers can build more efficient and productive work schedules and plans.


Retailers can leverage the data to better plan labor hours to match shipment volume, which prevents understaffing or overstaffing a shift. Also, stores can quickly and easily communicate daily inventory levels back to central operations to accurately determine the amount of products to be sent from distribution centers.
Honeywell delivers hardware and software solutions that help retailers provide a personalized in-store shopping experience, enable intelligent store operations and enhance e-commerce fulfillment capabilities. NRF Big Show attendees can visit Honeywell's booth to learn more how the company's products enable stores to improve inventory management and productivity.


Honeywell Safety and Productivity Solutions (SPS) provides products, software and connected solutions that improve productivity, workplace safety and asset performance for our customers across the globe. We deliver on this promise through industry-leading mobile devices, software, cloud technology and automation solutions, the broadest range of personal protective equipment and gas detection technology, and custom-engineered sensors, switches and controls. We also manufacture and sell a broad portfolio of footwear for work, play and outdoor activities, including XtraTufTM and Muck BootTM brand footwear.


Honeywell (www.honeywell.com) is a Fortune 100 software-industrial company that delivers industry specific solutions that include aerospace and automotive products and services; control technologies for buildings, homes, and industry; and performance materials globally. Our technologies help everything from aircraft, cars, homes and buildings, manufacturing plants, supply chains, and workers become more connected to make our world smarter, safer, and more sustainable. For more news and information on Honeywell, please visit www.honeywell.com/newsroom.