Honeywell Transportation Systems and Karamba Security Collaborating on Automotive Cybersecurity Software Solutions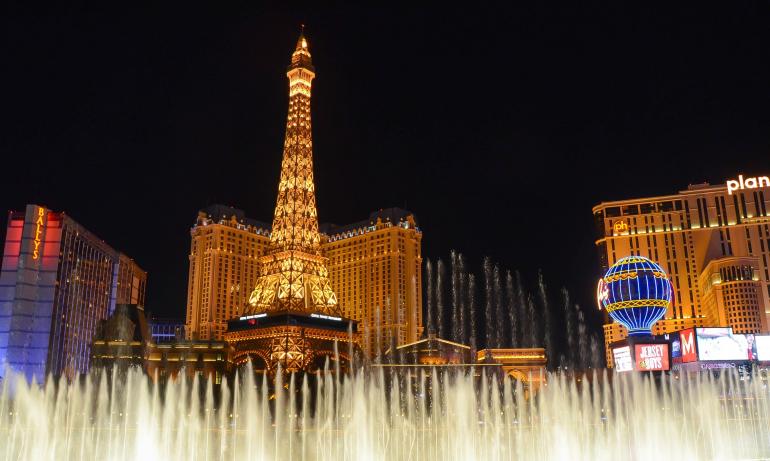 Pixabay
PLYMOUTH, Mich., Dec. 19, 2017 /PRNewswire/ -- Honeywell (NYSE: HON) and Karamba Security today announced the two companies are collaborating at the upcoming 2018 Consumer Electronics Show in Las Vegas to showcase an end-to-end automotive cybersecurity solution for monitoring and securing vehicle communications and reducing exposure to cyber threats resulting from increasing vehicle connectivity.
Honeywell Transportation Systems (TS) and Karamba Security are focused on pairing TS intrusion detection technology software and security operations centers with Karamba Security's electronic control unit (ECU) intrusion detection software. The collaborative effort highlights the value and effectiveness of an end-to-end protection system which can be adapted to any car's ECU to help ensure passenger vehicle safety and security from detection to prevention and reporting.


The automobile industry is relying increasingly on cellular and satellite communications to increase and enhance system communications within the vehicle. Also, 40 percent of vehicles sold today are connected in some way to the Internet of Things. By the end of the decade, that number is expected to exceed 80 percent.


The two companies are able to monitor and validate in real time software commands and data generated by more than 100 million lines of code governing modern vehicle operation. Honeywell's intrusion detection software monitors in-vehicle network communications and anomalies, while Karamba Security's ECU software prevents an attack on any given module. Detected anomalies and prevented attacks are transmitted in either real time or via a scheduled download to Honeywell security operation centers for analysis and remediation.


During the past several years, Honeywell Transportation Systems has assembled a team of software experts in the evolving automotive industry trends toward increased connectivity and autonomous vehicle development. Honeywell is focused on providing its customers an end-to-end software platform for enhancing cyber security of connected vehicles as well as in-vehicle monitoring to provide maintenance diagnostics and prognostics. Honeywell TS software solutions are fueled by adding its considerable software expertise and personnel to its more than 60 years of automotive domain experience as a leading global Tier 1 supplier while blending in useful Honeywell experience in critical industrial safety applications.


Since becoming a public company at end of March 2016, Karamba Security has engaged 16 different automakers and tier-1 automotive suppliers on hardening their ECUs of choice. In November of 2017, Karamba Security was named by CNBC to its list of most innovative startups. In addition, Karamba Security was unanimously recognized with TU-Automotive's Best Cybersecurity Product/Service for 2017 and the 2017 North American Frost & Sullivan Award for Automotive New Product Innovation.


Executive Quotes


"The industry's appetite for greater functionality in terms of vehicle connectivity and autonomy is driving the development of automotive monitoring software including cybersecurity as well as predictive maintenance – a solution we believe can save automakers as much as 5 percent in warranty costs. We intend to be the leader of the automotive software revolution and have built a skilled team and integrated best practices to address the emerging needs of the auto industry. We are able to collaborate with hardware and other focused software providers like Karamba Security to meet the unserved needs of automakers with a depth of knowledge and necessary flexibility to accommodate a diverse supply base."
Olivier Rabiller, Honeywell Transportation Systems president and CEO


"We are excited to partner with Honeywell on delivering end-to-end prevention and detection solution for car OEMs. The strong collaboration between Honeywell and Karamba Security has yielded an industry-first intrusion detection and attack prevention solution conveying zero false positives. Reporting Karamba Security's real-time forensics data about prevented attacks to Honeywell's security operations centers enables car makers to learn about security vulnerabilities and how to fix them, while hackers are kept out of the car. OEMs that use the joint solution ensure themselves and the regulators that their cars are not hacked, and consumer safety is kept intact."
Ami Dotan, Karamba Security, CEO and co-founder


Honeywell (www.honeywell.com) is a Fortune 100 diversified technology and manufacturing leader, serving customers worldwide with aerospace products and services; control technologies for buildings, homes, and industry; turbochargers; and performance materials. For more news and information on Honeywell, please visit www.honeywell.com/newsroom.
Karamba Security provides industry-leading autonomous cybersecurity solutions for connected and autonomous vehicles. Karamba's software products automatically harden the ECUs of connected and autonomous cars, preventing hackers from manipulating and compromising those ECUs and hacking into the car. Karamba's Autonomous Security prevents cyberattacks with zero false positives, no connectivity requirements and negligible performance impact. In one year, Karamba has received a total investment of $17 million. The company has been recognized in 2017 with TU-Automotive's Best Cybersecurity Product/Service and the North American Frost & Sullivan Award for Automotive New Product Innovation. More information is available at www.karambasecurity.com.