Ingersoll Rand employees take action to help communities and customers thrive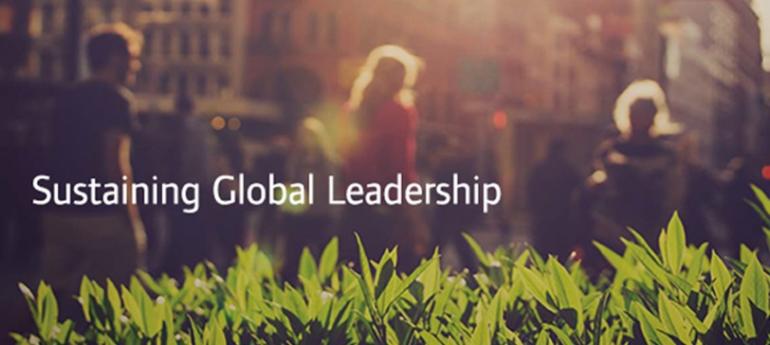 "There's more to a company's purpose than generating great financial results. Sustainability at Ingersoll Rand centers on business, social and environmental progress. Through bold initiatives, educational programs, employee volunteerism and corporate donations, our goal is to positively affect society and make communities better places to live and work." - Michael W. Lamach, Chairman and CEO
During the second quarter, we worked together to show that Ingersoll Rand is committed to environmental sustainability and reducing energy demand and greenhouse gas emissions (often collectively called carbon footprint).

This display of our winning culture took several forms, from volunteering on Earth Day to supporting the company decision to sign a Climate declaration. Our actions help our customers and our communities thrive – and prove that there's more to our company's purpose than generating great financial results.
Earth Day 2017: How We Showed #SustainabilityInAction
Armed with #SustainabilityInAction, we took to our facilities and local communities to participate in a variety of Earth Day activities. We planted flowers and trees, cleaned up highways and streets and much more. To cap off the week of events and to thank employees for their hard work, we made a substantial donation to the Arbor Day Foundation and GlobalGiving.
Ingersoll Rand Green Teams Lead the Way
Our commitment to reducing our carbon footprint goes far beyond the products we make and sell. Our Green Teams make major impacts on some of our communities' biggest environmental, social and economic issues.
RELATED CONTENT
Ingersoll Rand Joins U.S. Economy Leaders, Signs Climate Declaration
On June 5 our company joined more than 1,200 businesses, investors, governors, mayors, colleges and universities from across the U.S., or with significant operations in the U.S., in signing a declaration of intent to continue to ensure the U.S. remains a global leader in reducing carbon emissions.
RELATED CONTENT
Celebrate World Environment Day – Today and Every Day
On June 5 we also marked the United Nations' 43rd World Environment Day – a global awareness day to encourage action for environmental protection. This is important to our company and our winning culture, as we seek to reduce the environmental impacts of our own operations and product portfolio as part of our Climate Commitment.
RELATED CONTENT
Environmental Leader Honors Ingersoll Rand Product Innovation and Energy Leadership
We received two important honors at the Environmental Leader Conference in Denver, Colorado. Debbie Kalish, program manager for Ingersoll Rand's Center for Energy Efficiency and Sustainability (CEES), received an Energy Manager Today 50 Award for spearheading sustainability efforts within Ingersoll Rand.
Our Next Generation R-Series compressors won an Environmental Leader Product Award. They also captured the bronze award in the Compressed Air category of Plant Engineering magazine's 2016 Product of the Year program. Winners are chosen by the people who count the most – customers and industry professionals who buy and use our products.
Trane Celebrates World Facility Manager Day, Honors Dedication of Our Buildings' Heroes
In May our Trane team marked World Facility Manager (FM) Day to honor facility management professionals and the vital work they do to ensure the productivity, health and safety of those who live, work, learn and play in buildings around the world.
RELATED CONTENT