JCI Power Solutions president outlines forward strategy after sale agreed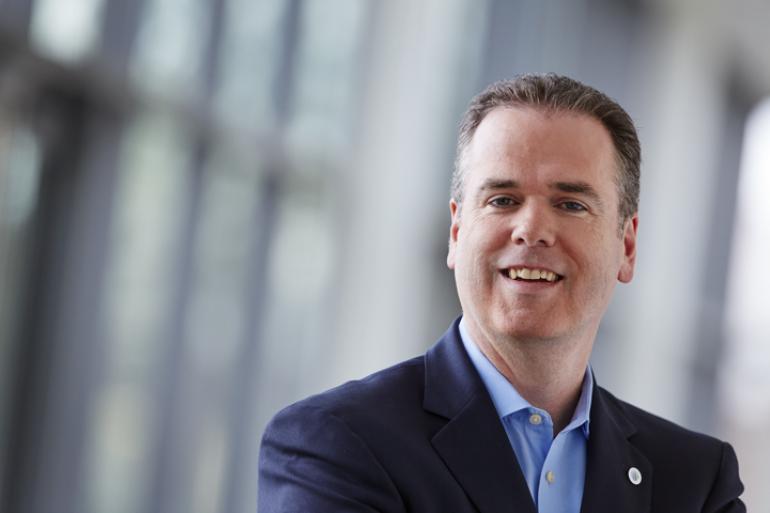 batteriesinternational.com
No immediate change of strategy but a renewed focus on emerging market sales — "a runway of opportunity" — a repositioning into other battery sectors and a thumping endorsement of lead batteries.
That was the message of Johnson Controls' Power Solutions president Joe Walicki (pictured), speaking to BESB the day after the institutional sale was agreed with investors. It left the parent company $13.2 billion the richer and the world's largest battery business in the hands of three shareholder groups. The managing group will be Brookfield Business Partners, a global business services and industrials company.
Walicki said a big part of the strategy for Johnson Controls Power Solutions business — a new name has not yet been decided — was to expand into emerging markets.
"The story we have told is one of growth, a runway of opportunity for our existing franchise, and that's what Brookfield is excited about," he said. "We've been very public that a lot of the battery growth in the world is going to continue in emerging markets, particularly Asia," he said. "There you've got 2.5 billion people entering the middle class – a billion people are going into the big cities and as they enter the middle class they buy their first automobile.
"That's where the battery growth will be, and that's why we've already been doubling down on China – we're opening our third plant in China as we speak, and also recently announced a joint venture in Indonesia, so you should expect to see us geographically expand and we will continue to explore with Brookfield other markets beyond automotive that we have a right to enter, although we have nothing to announce at this point."
The commitment to expanding its sales in lead batteries across emerging markets was also a massive endorsement in the future of the lead battery.
"Whether it's a conventional vehicle or a battery electric vehicle like a Tesla, there's a lead acid battery in every one of those cars. Tesla has a big AGM battery in it, and you move into the future and see electrification going up, you're going to see more ICE vehicles aided by 48-volt technology that will be more efficient.
"Consumers also want better connectivity and comfort, and also autonomy – self parking, lane correction systems, cruise control – all of this is going to put more and more demand on batteries to perform better. It truly is aimed at our AGM technology, and our new technology that we are going to bring to market."
The sale was finally agreed on November 13 and ended nine months of speculation over the group's future.
Brookfield Business Partners bought 30%; Caisse de dépôt et placement du Québec (CDPQ), a long-term institutional investor and fund manager, bought 30%; the remaining 40% has been bought by smaller institutional investors.
Walicki described the whittling down process of potential investors as a tremendous task. "We spent nine months in a strategic review process with a small army of potential buyers that we eventually narrowed down to Brookfield," he said.
"I have spent most of my time educating, answering questions, learning — we have learned a lot through this process — and we have spent a lot of time talking about the future and that our race is not yet run."
Walicki said Johnson Controls' building and batteries businesses needed to be operated separately for the benefit of both.
"The battery business is very capital intensive in terms of its requirement, whereas the buildings is more capital intensive. The buildings business is probably five to 10 times the size of the energy storage market, so there's a great need to invest in that business. So we thought about what the strategic thing to do was, that's what our board grappled with, and that's why they decided to separate.
"Power Solutions and Buildings will be able to grow and prosper better in the future being separate than together."
Walicki, who has been president for four years, said he did not expect any management or structural changes, at least to begin with.
"The part I'm confident of is they absolutely believe in our strategy, they have a lot of confidence in my team, the technology we bring to market, and the relationships we have.
"Largely they're buying relationships, people, products, technology and they want to continue to invest in that."
Walicki said the company could continue to use the Johnson Controls name until up to six months after all of the official paperwork was completed, which has been conservatively estimated to be the end of June 2019.
Brookfield Business Partners CEO Cyrus Madon said: "We are excited to grow our business with the acquisition of Power Solutions, a global market leader which generates consistent cash flows and profitability."
Stéphane Etroy, executive vice-president and head of private equity at CDPQ, said: "This transaction enables us to acquire not only the world leader in automotive batteries, but also a model in terms of environmental and health and safety measures, that runs one of the most efficient industrial recycling systems globally."