Jizzakh Petroleum To Build New Refinery In Uzbekistan With Technology From Honeywell UOP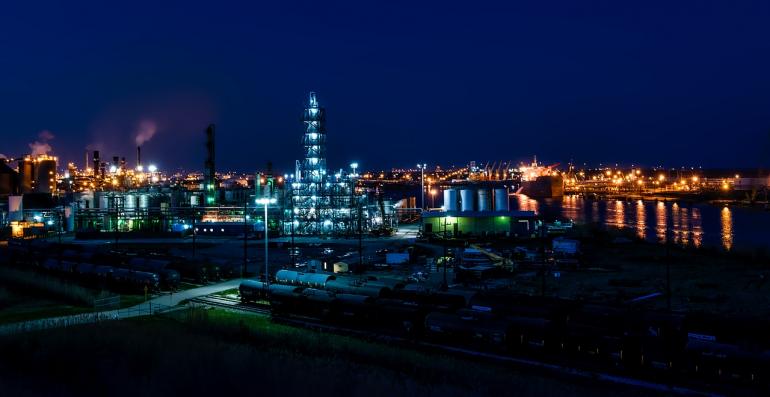 Pixabay
DES PLAINES, Ill., July 31, 2018 /PRNewswire/ -- Honeywell (NYSE: HON) announced today that Jizzakh Petroleum JV LLC will use Honeywell UOP technologies to build a new refinery capable of processing 5 million tons per year of crude oil to produce clean-burning gasoline, diesel and jet fuel. The refinery is being built in the Jizzakh region of Eastern Uzbekistan.
Honeywell UOP will provide licensing and basic engineering design services to Jizzakh Petroleum for CCR Platforming™, Par-Isom™, Distillate Unionfining™, Unicracking™ and Merox™ processes. When completed, the refinery will produce 3.7 million tons per year of Euro V-quality motor fuels, 700,000 tons per year aviation fuel and 500,000 tons per year of other products, including LPG and bitumen.
"Jizzakh Petroleum is building this refinery to increase production of high-quality motor fuels and meet growing domestic demand for those fuels," said John Gugel, president of Honeywell UOP. "The company chose Honeywell UOP due to the suitability of its technologies and its experience working in the region."
The Jizzakh refinery is part of the Uzbekistan government's multi-year development plan to achieve national energy independence and increase the country's export potential. With 33 million people, Uzbekistan is the most populous country in Central Asia.
Honeywell UOP's CCR Platforming process converts low-quality naphtha to high-octane blending components for gasoline and a feed for aromatics production. Its Unicracking process provides deep refining of crude oil feedstocks, which enables it to produce transportation fuels that adhere to more stringent emissions regulations from a wider range of feedstocks than has previously been possible.
The UOP Par-Isom™ process upgrades light naphtha into high-value isomerate for gasoline blending, and the UOP Merox process treats jet fuel and LPG to meet product specifications. UOP distillate Unionfining is a middle distillates hydrotreating process that removes contaminants from feed streams.
The Jizzakh Refinery is a project of Jizzakh Petroleum JV LLC, a joint venture of JSC Uzbekneftegaz and Gas Project Development Central Asia (a subsidiary of Gazprom International).