Meet the Wind-Free™ Samsung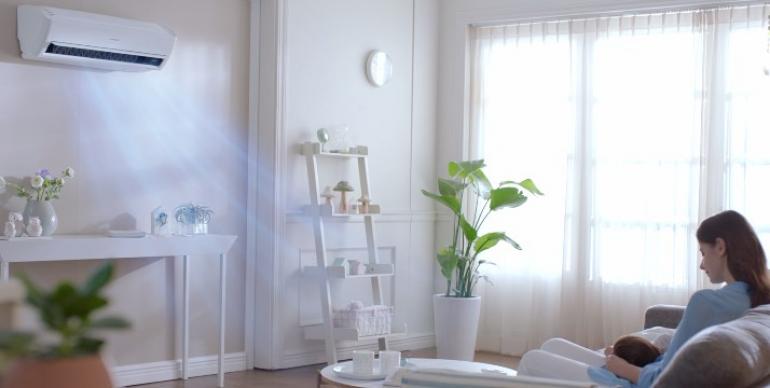 What Is The Wind-Free™ Cooling technology? Wind-Free™ Cooling effectively maintains a comfortable level of coolness without the unpleasant feeling of cold wind. Cool air is gently dispersed through 21,000 micro air holes, so you don't feel too hot or cold.
Available Capacities (Btu/h) - 9,000/12,000
The Wind-Free™ system provides users with the ideal condition by maintaining the desired room temperature using Wind-Free™ Cooling to gently disperse cold air through 21,000 micro air holes. First, the system lowers the room temperature in Fast Cooling Mode and then automatically switches to the Wind-Free™ Cooling Mode once the desired temperature is reached. The Wind-Free™ system has the added ability to connect to Samsung's Smart Home App. Controlling your comfort has never been easier.
The Wind-Free™ unit delivers an air current that is under 0.15 m/s while in Wind-Free™ mode. Air velocity that is below 0.15 m/s is considered "still air" as defined by ASHRAE 55-2013 (American Society of Heating, Refrigerating, and Air-Conditioning Engineers).