NAFA 2017 Annual Convention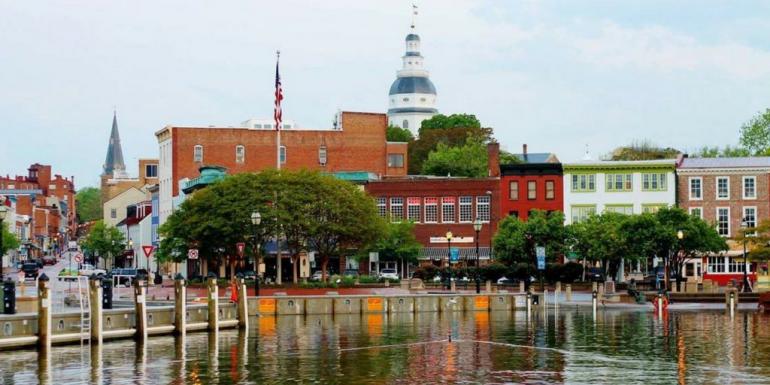 Join us for the NAFA 2017 Annual Convention in historic Annapolis, September 20-22, to learn about advanced topics in air filtration and business. Connect with industry professionals at our welcome reception and annual awards banquet and make time to explore Annapolis, the "Sailing Capital of the World" and our nation's first peacetime capital.
Download the full Annual Convention schedule here. Program highlights include:

What's Your Uber...You Ready For 2020?
Tom Morrison, Metal Treating Institute

An IBM study of over 5,000 C-suite executives found the #1 fear of over 50% was the Uberization of their business model. No industry is exempt from the disruptive impact of Uberization. Failure to understand it will put your career or business at risk. In this presentation, you will learn the 3 dynamic forces driving Uberization, the 6 areas it takes place in any industry and how to leverage Uberization to drive value in your business model. The future is running at you. Are you ready for it? This is a must-see session.

Your Growth & Opportunities: The Latest Political, Technological, Economic, and Management Trends That Will Dominate Your Business Through The Next 2 Years
Gene Marks, The Marks Group

There are political, economic and technology trends and events occurring right now that will impact your business over the next 3–5 years. Do you know what they are? And if you do, have you thought about what your actions will be? There are so many who rely on you—your customers, your suppliers, your employees, your partners, your family. How will you respond so that you lead your organization forward? As an owner and executive it is your responsibility to know what's coming down the road and to be prepared for any surprises.

Impact of High-Efficiency Filtration Combined with High Ventilation Rates on Particulate Matter Concentrations in U.S. Offices
Michael Waring, PhD, Drexel University

Recruiting and Retaining Employees in the Rising War for Talent
Mary Lynn Smedinghoff, Synagro Technologies

Impact of Reduced Ventilation and Carbon Filtration in a Laboratory Building: Measurement of Indoor Air Quality and Impact of Operation Cost
Major Josh Aldred, PhD, PE, U.S. Air Force

Forecast of the Economy for 2018 and Economic Challenges Ahead
Till Schreiber, PhD, University of Georgia

Download the full Annual Convention schedule here

Your registration includes:
• Access to all sessions
• Breakfast each morning
• Welcome Reception on September 20
• Networking Lunch on September 21
• Awards Banquet on September 21
• Opportunity to participate in CAFS and NCT exams (additional fee required)
• Opportunity to participate in the NAFA 2017 Golf Tournament (additional fee required)

Online registration deadline is September 12, 2017, register before September 4 to save with early bird registration! Confirmed registrations must be canceled in writing by Friday, August 25 to receive a full refund, less a $50 cancellation charge. No refunds shall be made for cancellations after August 25. Substitutions are allowed.

LOCATION
The Westin Annapolis
100 Westgate Circle
Annapolis, MD 21401

Book online or call the hotel at 1-888-627-8994 to place your reservation. Be sure to mention you're with NAFA to receive the discounted rate before August 25, 2017.
Room Rates:
Single/double: $199

NAFA discounted room rates are available for three nights pre and post-event. Room rates are subject to 13% state and local tax.

Reservation cut-off date: August 25, 2017
Check-in time: 3:00 pm; Check-out time: 12:00 pm

Book a ride with SuperShuttle from the Baltimore-Washington Airport (BWI)

Directions from Baltimore Washington Airport (BWI):
• Exit out of the airport to Elm Road
• Turn right onto Aviation Boulevard
• Follow I-97 South towards Annapolis/Bay Bridge
• Take 97 South for approximately 15 miles
• Merge onto Route 50 East
• Take exit 24 Rowe Boulevard, South to Annapolis and stay in the right lane
• The right lane will merge onto Rowe Boulevard
• Proceed to the second light, Taylor Avenue and turn right
• Follow for .75 miles and turn left into The Westin Annapolis

NAFA 2017 GOLF TOURNAMENT
Enjoy 18 holes at Renditions Golf Course and support the NAFA Scholarship Fund. Renditions features replicas of holes from major championship venues, all located in a quiet and serene corner of Anne Arundel County, just minutes away from Annapolis. With the Patuxent River flowing nearby, the setting is perfect for a unique, grand slam golf experience. Transportation and a boxed lunch will be provided.

SPOUSE/GUEST ACTIVITIES
Wednesday, September 20; 9:00am-1:00pm*
Explore the Heart of Annapolis Tour
Ride an all-electric eCruiser through historic Annapolis and her neighborhoods and learn about this charming city's critical role in the building of America. You'll be able to admire the colonial architecture and see where the original homes of four signers of the Declaration of Independence still stand. As you ride along, take in panoramic views of Annapolis Harbor and Chesapeake Bay and visit the Annapolis City Dock and Harbor area, where you can view stunning boats docked along Ego Alley — and discover why this once wasn't such a beautiful spot. Your tour will end with lunch at Reynold's Tavern, conveniently located in the center of the Historic District's shops, restaurants, theaters and galleries.

Thursday, September 21; 9:00am-1:00pm*
Schooner Woodwind Sailing Cruise
Take in the sights as they were meant to be seen—from the water! Sail the Chesapeake Bay on a 74-foot schooner, a replica of the classic, fast wooden schooners that were built as "yachts" in the early 1900's. Raise the sails, steer the boat, or sit back and relax on a two-hour sail. Late morning brunch and cocktails are included with stunning views of the Annapolis Harbor and skyline.

Friday, September 22; 9:00am-1:00pm*
United States Naval Academy Tour
Get an insider's perspective of the Naval Academy with a guided walking tour provided by a professional, certified guide. Learn about the major attractions in the Yard, including Bancroft Hall, Memorial Hall, Statue of Tecumseh, Herndon Monument, Main Chapel and Crypt of John Paul Jones, Revolutionary War naval hero. Learn fun and unusual facts about midshipmen life, like how the entire brigade of 4,500-plus is served every meal in less than 20 minutes. See where on campus two big, beautiful stained-glass windows by Tiffany are displayed. Check out an actual room where the midshipmen study and sleep. After the tour, enjoy lunch at The Alley, named for the Bowling Alley that was originally located in the lower level of the Naval Academy Club, offering casual fine dining in a warm and inviting atmosphere.

*Times are approximate
SPONSORSHIP
Several sponsorship levels are available. To discuss sponsorship and reserve an opportunity, please contact Terry Driscoll at nafa@nafahq.org or 608-310-7542.