New 6-way Pressure Independent Control Valve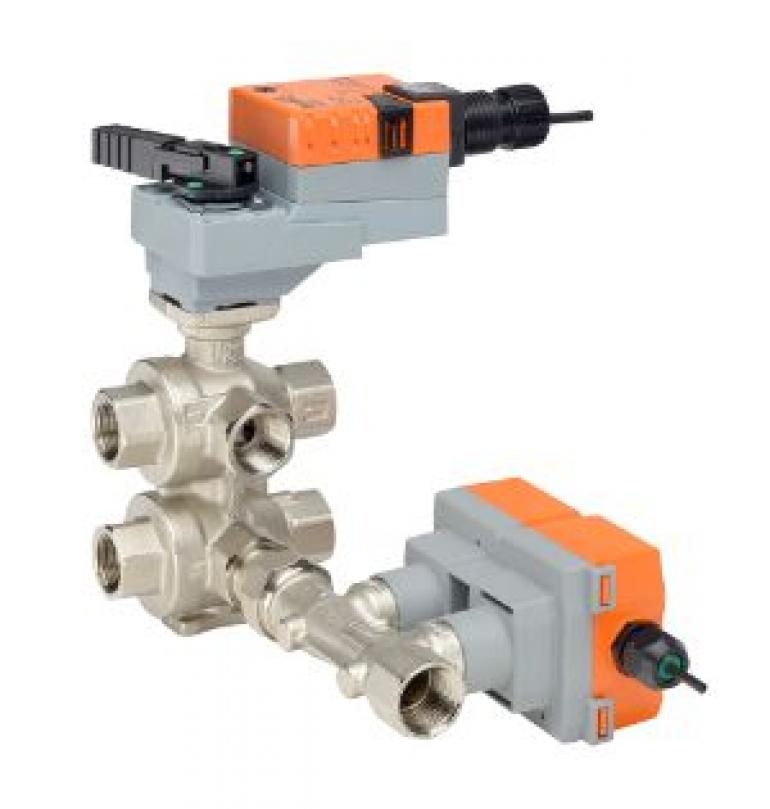 Belimo Americas announces at AHR Expo the release of the new 6-way electronic pressure independent characterized control valve with BACnet communication. The 6-way valve is the only one of its kind designed for chilled beams, radiant ceiling panels, and 4-pipe fan coil units providing true flow and dynamic balancing. It has the functionality of up to four 2-way control valves and two balancing valves saving material and installation time.
The 6-way control valve is available in ½" and ¾" NPT body sizes with flow capacity adjustment up to 10.4 GPM (5.5 GPM for ½"). The valve is controlled by a single modulating actuator that enables both heating/cooling to be controlled pressure independently from a single analog control output.
One valve with so many benefits:
Performs change over and modulating control for single coil 4-pipe system
Provides different GPM settings for heating and cooling flow
Zero percent leakage saves energy
Reduced material and installation cost
Simplified commissioning with flow measurement and verification