New regional sales office in Singapore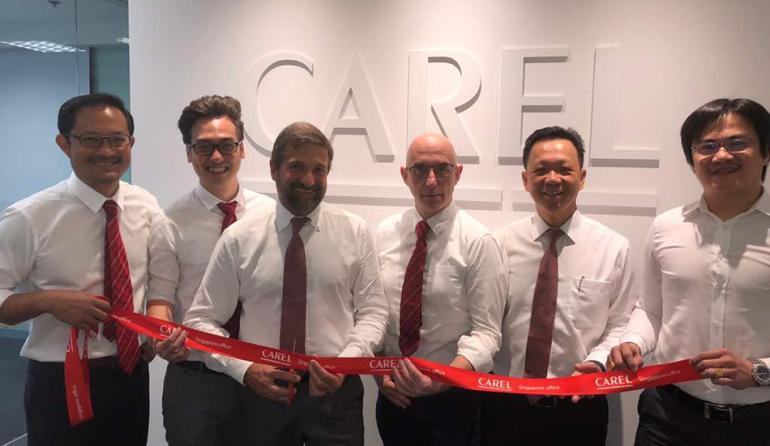 carel.com
CAREL invests in South East Asia with the formation of a new regional sales office in Singapore, located in Springleaf tower in Shenton Way. The opening ceremony took place on the 1st of August, in the presence of Giandomenico Lombello, CAREL Group Chief Sales & Marketing Officer and Kevin Marr, Chief Executive Officer - APAC Region South.
This investment will further increase the support for our customers and underlines CAREL's confidence that its High Efficiency solutions will continue to grow in this very important market.
The creation of this new sales office strengthen the presence of CAREL in the Asia Pacific region, where CAREL already has a production site, in China (Suzhou), and distribution subsidiaries in South Korea, India, Thailand, Hong Kong and Australia. Primary business to date has been in the delivery of control solutions, both with direct sales and through important business partners, now is the time of value added services through the new IoT platform.