Over 100 Business Jets Now Flying With Honeywell-Inmarsat High-Speed Wi-Fi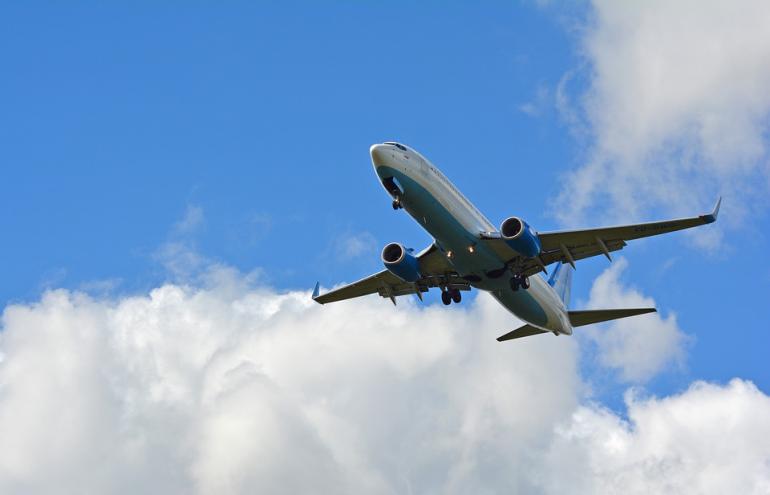 LAS VEGAS, Oct. 9, 2017 /PRNewswire/ -Honeywell (NYSE: HON) and Inmarsat (ISAT.L) have reached a major milestone with the 100th installation of the JetWave™ system, which powers Jet ConneX, the only high-speed, global, in-flight Wi-Fi service for the business aviation industry available today. This rapid adoption is attributed to forward-thinking manufacturers, maintenance professionals and owners/operators who were unhappy with previous connectivity options and believed in the Honeywell-Inmarsat solution. More than 150 business jet installations are anticipated before the end of 2017.
Customers that have adopted this solution are a "who's who" of the biggest names in aviation, from Airbus and Boeing to Bombardier, Dassault, Embraer and Gulfstream. Each is using Honeywell's JetWave hardware and Inmarsat's advanced Ka-band high-throughput satellite network, Jet ConneX, to offer data plans with up to 15 Mbps and consistent global coverage. This allows passengers and operators to enjoy Wi-Fi that is just as good as they are used to at home or in the office.


Honeywell, Inmarsat and their installation partners have received more than 25 type certificate and supplemental type certificate (STC) approvals for JetWave from the FAA and EASA to date across 24 platforms. The two companies are securing an additional nine STCs for five other platforms in the coming months, meaning Jet ConneX will be available for installation on more than 29 business jet platforms.


"Manufacturers, maintenance houses and operators saw the value of a reliable, global, high-speed Wi-Fi solution early on and began STC programs well in advance of the Jet ConneX service launch. Equal credit goes to the directors of maintenance and avionics leads who offered up aircraft for the long and expensive STC process," said Kurt Weidemeyer, vice president, Business Aviation, Inmarsat. "It's because of these forward thinkers that we're in such a great position. Together, Inmarsat and Honeywell have redefined cutting edge in the industry."


"Honeywell has seen major interest and rapid adoption of our JetWave system for Connected Aircraft over the past year. We have equipped 100 aircraft to have access to truly global high-speed in-flight Wi-Fi, and expect to achieve over 150 installations by the end of 2017," said Warren Nechtman, vice president, Connectivity Equipment, Honeywell Aerospace. "Flight departments and passengers clearly want better inflight connectivity for everything from live-streaming football games to holding videoconferences at 30,000 feet. Honeywell and Inmarsat's Ka-band technology is improving the quality of air travel for thousands of people."



Platforms Supported by JetWave and Jet ConneX:
Bombardier: Called Bombardier WAVE, the Jet ConneX solution is the preferred line-fit option on Bombardier business jet aircraft and can be installed on all Bombardier Global models.
Dassault: A line-fit option on Dassault Falcon business jets including new Falcon 900LX, Falcon 7X, Falcon 8X and Falcon 5X business jets. For existing Dassault customers, Jet ConneX is available on the Falcon 7X, Falcon 2000 and Falcon 900 Series aircraft.
Embraer: A line-fit option on Embraer Lineage 1000E executive jets starting in early 2018.
Gulfstream: The only global, high-speed Wi-Fi option available for Gulfstream aircraft today. It has already been installed on over 35 Gulfstream G650 jets, only a few months after achieving installation approval for the aircraft with more than 50 additional installs expected on G650s this year alone. As well, line-fit availability for the G450 and 550 will occur over the next three months.
Boeing: Boeing Business Jet customers are benefiting from accelerated install options like the Two-In-One (TIO) tail-mounted radome as well as STCs from our aftermarket installation and modification center partners on the 737BBJ, 737-700, 737-900 and 777-200, with several additional platforms receiving approval over the coming months.
Airbus: Airbus Corporate Jets' Maintenance, Repair and Overhaul groups were on the cutting edge of Jet ConneX adoption with several aftermarket centers completing certifications earlier this year on the A319, A320, A330-200, A340-200 and A340-500.


Supporting Resources
Learn more about Honeywell's JetWave system
Read more about Inmarsat's Jet ConneX
Read more about Honeywell Aerospace on the Follow The Aero blog
Like Honeywell Aerospace on Facebook
Follow @Honeywell_Aero on Twitter

About Honeywell
Honeywell Aerospace products and services are found on virtually every commercial, defense and space aircraft, and its turbochargers are used by nearly every automaker and truck manufacturer around the world. The Aerospace business unit develops innovative solutions for more fuel-efficient automobiles and airplanes, more direct and on-time flights, safer flying and runway traffic, along with aircraft engines, cockpit and cabin electronics, wireless connectivity services, logistics, and more. The business delivers safer, faster, and more efficient and comfortable transportation-related experiences worldwide. For more information, visit www.honeywell.com or follow us at @Honeywell_Aero and @Honeywell_Turbo.


Honeywell (www.honeywell.com) is a Fortune 100 software-industrial company that delivers industry specific solutions that include aerospace and automotive products and services; control technologies for buildings, homes, and industry; and performance materials globally. Our technologies help everything from aircraft, cars, homes and buildings, manufacturing plants, supply chains, and workers become more connected to make our world smarter, safer, and more sustainable. For more news and information on Honeywell, please visit www.honeywell.com/newsroom.

About Inmarsat
Inmarsat plc is the leading provider of global mobile satellite communications services. Since 1979, Inmarsat has been providing reliable voice and high-speed data communications to governments, enterprises and other organizations, with a range of services that can be used on land, at sea or in the air. Inmarsat operates around the world, with a presence in the major ports and centres of commerce on every continent. Inmarsat is listed on the London Stock Exchange (ISAT.L). For more information, please visit www.inmarsat.com.