Perta's Ducted Split Unit (Low Capacity) (DSP)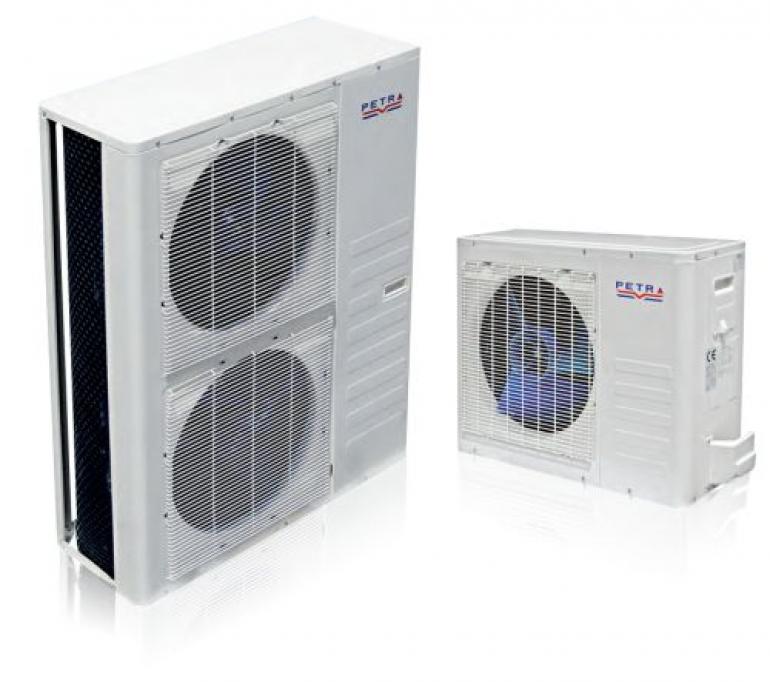 HIGHLIGHTS • Wide range of capacities: from 15 MBH to 60 MBH @ 50 Hz - 20 MBH to 65 MBH @ 60 Hz • Easy installation and maintenance • Quiet operation and optimal performance • Ideal for residential applications

DESCRIPTION
This series of Ducted Split Units (DSP Low Capacity) are designed specifically for easy installation and maintenance. Optional controls and accessories are available to meet different design requirements. These air-cooled condensing units may be connected to a wide range of Petra's indoor units, making them ideal for use in residential and commercial applications such as homes, offices, shops and halls. These ducted split units may be used for cooling or heating (optional heat pump).

TECHNICAL FEATURES AND OPTIONS
• With hermetic compressors
• Unit Casing is fabricated from heavy gauge galvanized steel with oven baked polyester electro-static powder paint
• Equipped with complete line of accessories for safe operation and control
• Motors have internal thermal protection
• Unit is fully charged with Nitrogen
• Axial fans for quiet operation
• Outdoor unit is made from heavy gauge, galvanized steel with powder coated paint finish designed to withstand harsh weather conditions
• Multi-speed direct driven electric motor for indoor units only (CMD & RAC models)
• Indoor unit (CM model) is supplied with belt driven single speed fan motor
• Options include heat pump operation, electric heaters, centrifugal condenser fans, etc.