POPULAR HOME AND LIFESTYLE BLOG BRIGHT.BAZAAR ENDORSES TRANE'S RESIDENTIAL HVAC SYSTEMS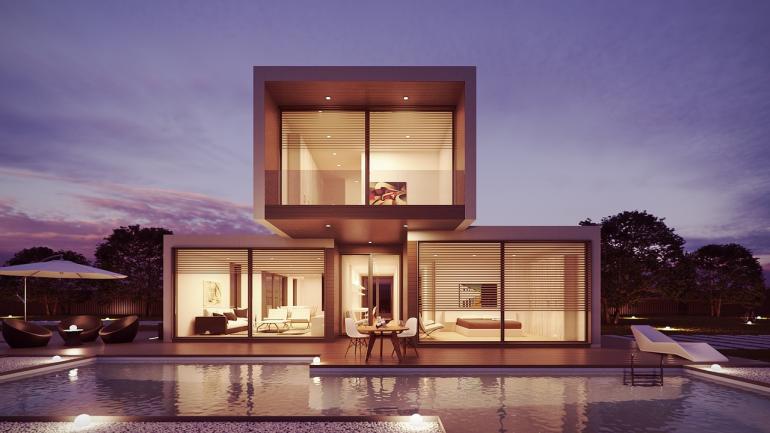 Pixabay
Trane's residential HVAC products recently received a sought-after endorsement from one of the world's best-known blogs in the home, travel and fashion category: Bright.Bazaar
Trane®'s residential HVAC products recently received a sought-after endorsement from one of the world's best-known blogs in the home, travel and fashion category: Bright.Bazaar. The blog's author is Will Taylor, a leading digital influencer and author with a following consisting of hundreds of thousands of international readers every month – and he loves the new Trane HVAC system he installed as part of his recent South Hampton beach house renovation!
Influencers have always played a part in media and advertising efforts, but with the rise in importance of social media channels, one might argue that they play a more significant role than ever before. With so many potential homeowners and renovators viewing Bright.Bazaar's Instagram, Pinterest, Facebook, and blog space each month, the Trane communications and marketing teams jumped at the chance to work with Will on his home renovation, and the effort seems to have paid out well. The young author recently gushed about his new Trane HVAC system on his blog and social media accounts – crediting the new system with everything from improving his sleeping patterns to improving his home's future sales value. He even included pictures of the Trane products and gave more than one complimentary shout out to Shore Mechanical, his local Trane dealer.
Scott Ewald, brand marketing leader for Trane, said, "Influencer relationships such as with Bright.Bazaar help to tell a Trane story in an organic, first-person encounter that is relatable to consumers. We'll continue the relationship with Will in hopes of future coverage, and we will also continue to find similar influencers to work with this year."
Here are a few excerpts from Will's blog post entitled, Five Things I Learned from Doing a Home Renovation:
On the Trane HVAC system:
My husband and I did lots of research on appliances and mechanical equipment before buying or installing anything in the beach house. I've learned that cutting corners on the bigger projects only leads to extra costs and stress down the line. So when it came to choosing our HVAC system, we chose to work with Trane as our extensive online research said that this was the brand that was most reliable. Plus, Trane was able to install the whole system from dampers to thermostats through to a remote control of the system on our smartphones. We really liked having everything in the HVAC with the same brand as we felt it would likely lead to a more smoothly running system – and it did!
On working with Shore Mechanical:
From our initial meeting, the Trane and Shore Mechanical team were really solutions focused. As there was no existing HVAC system, we had to have ducting added throughout the house. They worked so well with our general contractor to be able to co-locate the ducting with some other plumbing work we were having done. This saved us a lot of money and also means it now takes up less space in the house. They helped us right down to the visible design details, such as the colors of the grilles for the vents, ensuring they would tone well with the flooring, etc. This was really important to me from an aesthetic angle.
Be sure to read the full blog post about Will's experience with Trane and forward the piece to your customers. Also, you can view Will's recent Instagram and Facebook mentions of his experience.
More about Will Taylor and Bright.Bazaar
Will Taylor has been blogging about his love of colorful design, fashion and travel since 2009, engaging an army of color lovers across the world with his quintessential make-you-smile style. His accessible approach to color has drawn hundreds of thousands of international readers every month to his blog, www.brightbazaarblog.com, more than 130,000 Instagram followers and over 2.4 million Pinterest followers – making him one of the most followed and influential on the site, and a leading digital influencer across the globe. Last year he released his first design book, Bright Bazaar: Embracing Color For Make-You-Smile Style. Following a North American book tour, the book became a best-seller on Amazon and received rave reviews from consumer and trade publications, including Publisher's Weekly and Library Journal. His blog has also received critical acclaim from a multitude of respected publications, from Elle Decor and Refinery 29 through to The Sunday Times, BuzzFeed, Martha Stewart Living and many more.