RHEEM COLLABORATES WITH SOCALGAS TO TEST FIRST CERTIFIED ULTRA-LOW NOX FURNACE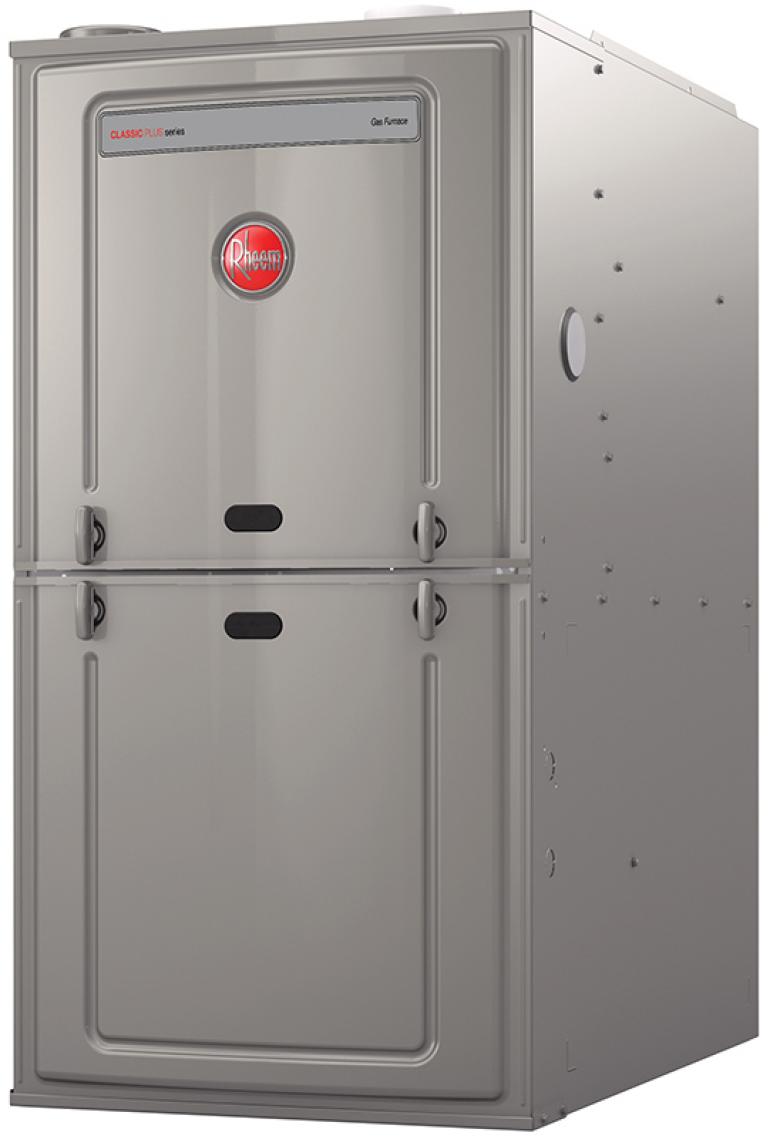 rheem.com
The Rheem Ultra-Low NOx residential natural gas furnace reduces NOx emissions by 65 percent and is the first to comply with strict SCAQMD Rule 1111 standards.
ATLANTA, Feb. 26, 2018 - Rheem® announced today it will work with Southern California Gas Company (SoCalGas), the largest natural gas distribution utility in the United States, to obtain a third-party review of the new Rheem Ultra-Low NOx residential gas furnace. The furnace is the first to be certified under Rule 1111 by the South Coast Air Quality Management District (SCAQMD), the air pollution agency responsible for regulating stationary sources of air pollution in the greater Los Angeles area. SCAQMD created the mandate to reduce nitrogen oxide (NOx) in natural gas-fired, fan-type central furnaces from 40 nanograms per joule to 14 nanograms per joule. The new Rheem Ultra-Low NOx furnace has met the expected NOx emissions reductions and will decrease NOx emissions by 65 percent.
"Our Ultra NOx furnace got the thumbs up to be compliant with Rule 1111, but we also think it's important to get first-hand validation from a gas utility company in California, where the mandate will be required," said Ryan Teschner, product manager, furnaces, Rheem. "SoCalGas has a gas engineering team to give our Ultra NOx furnace a thorough inspection in their state of the art lab."
The furnace will not only be tested with engineers and HVAC contractors at SoCalGas facilities, but it will also undergo field trials in up to 15 homes in Southern California.
"Natural gas will play an important role in helping California meet its clean air and climate goals, and to get there, we will need to continuously look for innovative ways to reduce emissions," said Yuri Freedman, senior director of business development at SoCalGas. "We look forward to participating in the demonstration with Rheem to show that the Ultra-Low NOx furnace can reduce emissions while providing homeowners with affordable natural gas-powered home heating that most Californians prefer."
An article from the March/April 2017 SCAQMD Advisor says the Rule 1111 certification for the Rheem Ultra NOx gas furnace was achieved after a source test performed demonstrated the model operated well below the emissions limit at all stages of firing, in particular during start-up.
"Rheem has pushed the envolope on lowering emissions for this furnace line," said Teschner. "Rule 1111 created a major challenge for our industry. It took a team of Rheem engineers five-years to come up with a solution to lower emissions from 40 to 14 nanograms per joule, but we surpassed that mark and are excited to get it on the market soon."
The Rheem Ultra-Low NOx Gas Furnace will be released before the proposed Rule 1111 compliance date.
About Rheem
Founded in 1925, Rheem is the only manufacturer in the world that produces heating, cooling, water heating, pool/spa heating and commercial refrigeration products. Rheem is headquartered in Atlanta, and it has an international presence in 14 countries. The company's premium brands include Rheem, Raypak, Ruud, Eemax, Richmond and Splendid, as well as commercial refrigeration brands Russell, Witt, ColdZone and Kramer, which are part of the company's Heat Transfer Products Group (HTPG) division. To learn more, visit www.Rheem.com.