Rheem cuts ribbon on new water heating division office and technical support center in Montgomery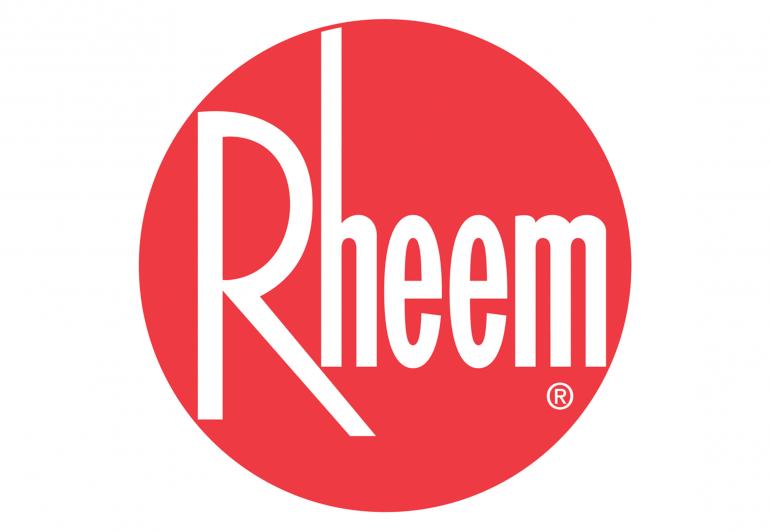 MONTGOMERY, Ala., October 3, 2017 - Rheem® celebrated the grand opening of its new divisional office at 800 Interstate Park Drive in Montgomery with a reception for employees and a ribbon cutting with local politicians and business leaders. The new facility combined Rheem's Water Heating Division, Customer Care group and Technical Service Center into one space after operating in two facilities in Montgomery for many years. The company's manufacturing plant, which opened in 1972 and underwent renovations to its training center and research & development lab in 2016, remains in operation at Gunter Park. .
Montgomery Mayor Todd Strange proclaimed October 2nd "Rheem Day" in Montgomery, to commemorate the company's long-standing commitment to the city. For more than four decades, Rheem has provided continuous, uninterrupted business and job growth to Montgomery.
"We are very proud of the fact that essential, high-quality goods are being manufactured in Montgomery and shipped to households and businesses all over North America," said Mayor Strange. "Rheem has been an outstanding contributor to our community and it's a pleasure to salute their 45 years here."
Rheem has been manufacturing water heating systems in Montgomery for 45 years and employs local team members in manufacturing, management, customer service, sourcing, logistics, and shared services positions. The new space at I-85 and Interstate Park is a fully renovated 26,000 sq. ft. building that features modern and collaborative work areas across Rheem's water heating division, Customer Care group and Technical Support team.
"This new, expansive space is a direct result of business growth, and it's a demonstration of our commitment to the future of our Montgomery operations," said Rich Bendure, executive vice president, Rheem Water Heating. "Rheem is a leader in the water heating industry and we've been aggressively growing our business, which has resulted in the expansion of both our footprint and our employee base in Montgomery in recent years."
The Rheem team in Montgomery supports many local community causes through the company's Heart of Comfort Philanthropy program.